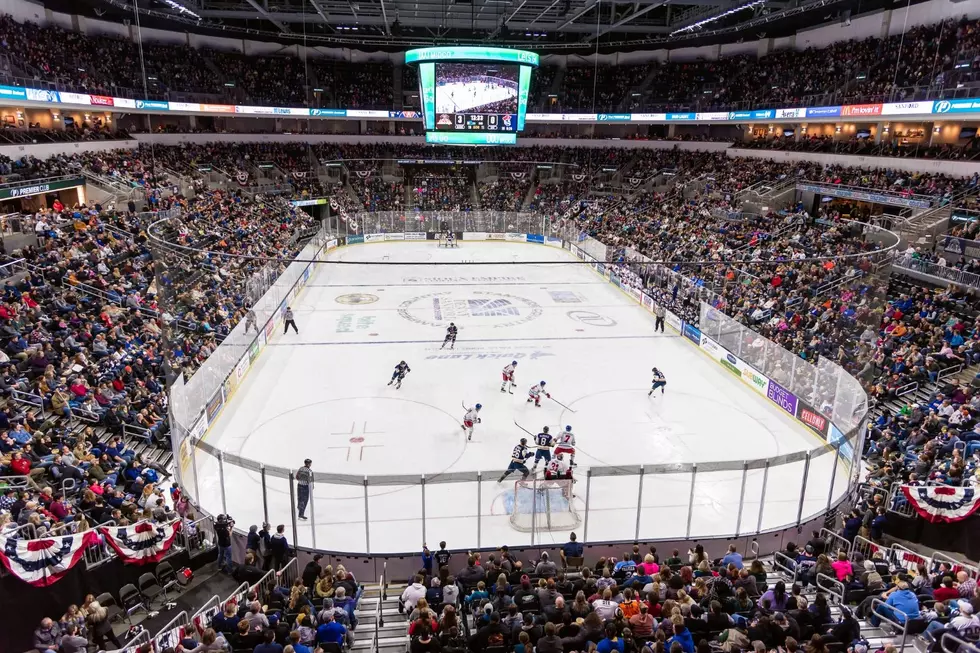 Sioux Falls Stampede Reschedule Game After Ice Issues
Courtesy: Sioux Falls Stampede
The Sioux Falls Stampede have had a rough season on the ice, one that isn't normal for Stampede fans considering the history of the organization.
Not only have they had some trouble winning, recently they had some trouble even getting on the ice as their home arena has had some ice issues.
The Denny Sanford Premier Center has had some issues with their ice and the Stampede have been forced to reschedule some of their games.
The Sioux Falls Stampede have announced one of those rescheduled games as they will host Des Moines on April 20.
Here is the complete release from the Sioux Falls Stampede on their rescheduled game.
Sioux Falls, SD—The Sioux Falls Stampede have announced a rescheduled date for their February 12th home game against the Des Moines Buccaneers that was postponed due to an ice plant failure at the PREMIER Center.

 

The game originally scheduled for Saturday, February 12th against the Bucs has been rescheduled for Wednesday, April 20th at 7:05 PM. Fans holding tickets for the February 12th game can simply use those for the game on April 20th. More details on activities for this night will be announced at a later date.

 

Season ticket holders with digital tickets will not need to take any action as the games will automatically be added to your account in the coming days. Season ticket holders with paper tickets should use their tickets dated February 12th for entry into the game on April 20th. No further action is required.

 

Fans who have questions regarding their tickets and the rescheduled games are encouraged to contact the Stampede office at 605-275-4625.
For more information on the Sioux Falls Stampede, their upcoming schedule and their complete roster, you can visit their team website.
---
The Ultimate Sioux Falls Visitor's Guide: A to Z
Sioux Falls
has lots to explore; fun stuff for the whole family, food of every kind, educational opportunities, and more! If you have out-of-town guests visiting, show them around our city. Eat at places they've never eaten. Take them to places they'd never go. Take some great photos to post on social media (
and don't forget the hashtag #HiFromSiouxFalls).
We've even listed some cool hotels where they can stay if you don't have the room.
It's a pretty awesome city and that's why we think you should come and visit. If you're coming on business or pleasure, we've put together a list of places to go and things to see. We know you want to explore the attractions the city is known for like Falls Park, the Arc of Dreams, and the Sculpture Walk, but there's a lot more to see and do than just the touristy (that's really a word) stuff. The best places to go are where the locals go and we have a not your average, ordinary visitor's guide.
Here's a list of over 100 things to do and places to go in Sioux Falls.
Click
HERE
for a list of all the places we mention and links to each one. Print it out or save it to your phone and use it as a reference when you're visiting. See you soon!