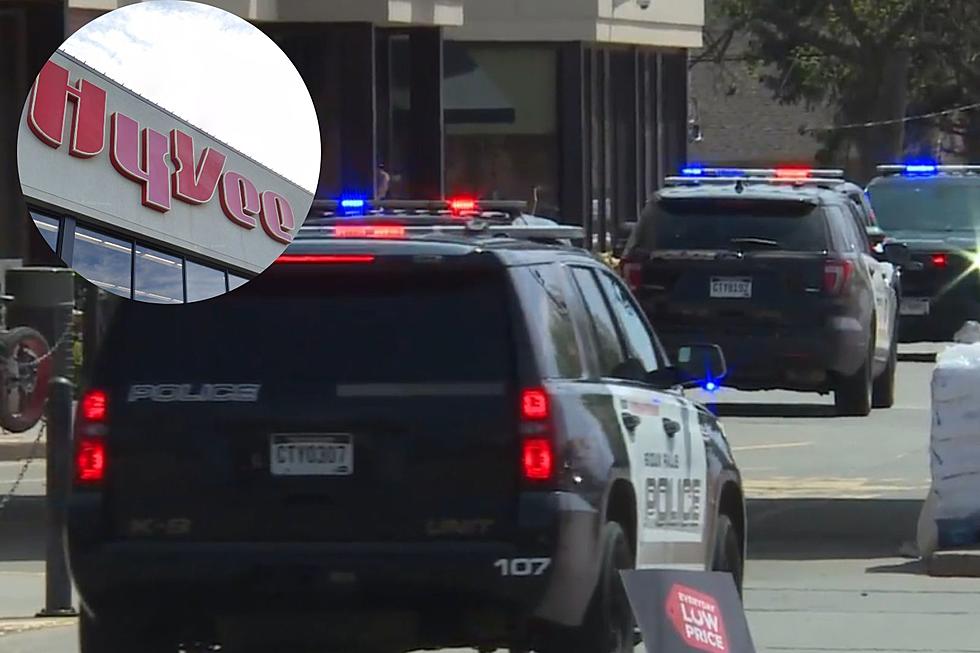 Sioux Falls Police Evacuate Busy Hy-Vee Grocery Store On Sunday
Dakota News Now (with permission), Google Maps
It's never a bad idea to be too cautious in today's world. Being vigilant and alert are some of the reasons why one popular Sioux Falls grocery store is a little bit safer today.
The brave men and women of the Sioux Falls Police Department responded to a scary bomb threat call early Sunday afternoon. Where was the bomb threat located? The Hy-Vee is located at 3000 South Minnesota Avenue. This is probably one of the most populated Hy-Vee store locations in the Sioux Falls area.
Our partners at Dakota News Now and a recent press release from the Sioux Falls Police Department are reporting officers were on the scene around 1 PM on the afternoon of Sunday, May 7th. Due to safety concerns, the customers and Hy-Vee employees were directed to evacuate the building.
Sergeant Jason Montgomery of the Sioux Falls Police Department explains the department investigated the entire story with the help of its explosive detective K9. Sergeant Montgomery explains in the press release that "no suspicious devices were located. Once the K9 was clear, the store was opened back up for business." Customers and Hy-Vee employees re-entered the store at 2:45 PM. Any updated information on this story can be found on the Dakota News Now website.
Thanks to the first responders for continuing to keep the City of Sioux Falls and its residents safe. We would not be such a strong community without them.
10 South Dakota Myths Even Some Natives Believe
Have you ever notice how much outsiders (and some insiders) get wrong about
South Dakota
? They believe and repeat some of these ridiculous South Dakota stereotypes.
SO, to do our part in educating folks, here's a list of some of the most ridiculous myths outsiders always believe South Dakota.
Iconic Sioux Falls: Rosie's Cafe