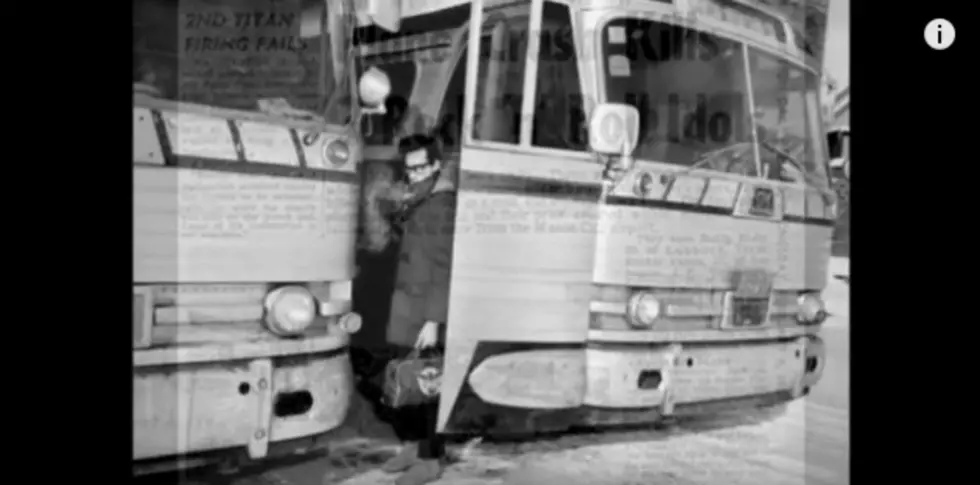 See 'American Pie' by Don McLean Set to Images and See it in a Whole New Way
Quesou tontus via Youtube
American Pie, the anthem of the Day the Music Died, was released in 1971 but spent 4 weeks on the top of the charts in 1972. Written and sung by Don McLean, it's the story of the tragic plane crash near Clear lake, Ia. during the popular Winter dance Party Tour  that claimed the lives of Buddy Holly, Ritchie Valens, and J. P. "The Big Bopper" Richardson.
McLean said he first learned about Buddy Holly's February 3, 1959 death when he was folding newspapers for his paper route on the morning of February 4, 1959. hence, the line "February made me shiver, with every paper I'd deliver"
Youtuber Quesou tontus has meticulously arranged iconic photos with the song to add a sense of reality and nostalgia to American Pie. Hailing from Spain, he acknowledges his grammatical errors, but it was well done and allows the viewer/listener to see & hear the song in a whole new light.
I have listened to the words to American Pie for many years and thought I understood everything that was being sung about. However when the words are put together with pictures and film clips, the song takes on new meaning. - Andrew Boyd Shared on Google+