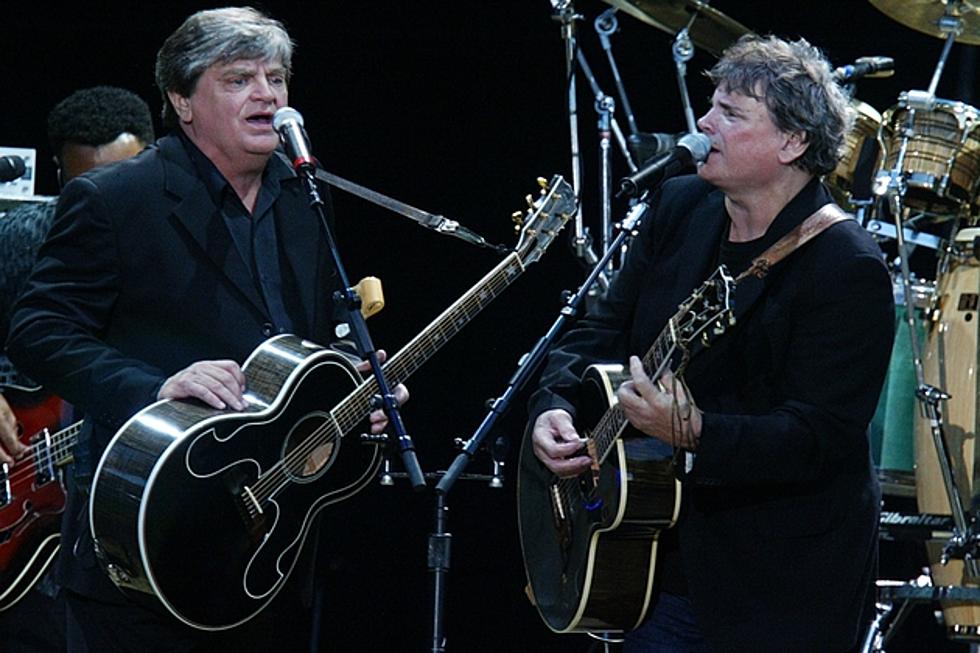 Rock and Roll Hall of Fame to Honor Everly Brothers
Jo Hale, Getty Images
The Everly Brothers released more than 50 albums in their illustrious career that spanned more than 30 years. Now the siblings are being honored for their achievements at the 19th annual Music Masters Tribute Concert, part of the Rock and Roll Hall of Fame Music Masters Series, on Oct. 25.
Phil Everly passed away on Jan. 3 from complications from chronic obstructive pulmonary disease.
"[I wish] Phil were here to share this honor," his brother Don says in a statement. He also thanked the Rock and Roll Hall of Fame "for keeping the Everly Brothers alive."
The Everly Brothers were part of the the first class of inductees into the Hall of Fame in 1986. Don Everly will be on hand to accept the Music Masters Honor. In addition, the evening will create awareness for COPD. To make a donation in Phil Everly's honor, click here.
The tribute concert will be held at 7:30 PM ET at Playhouse Square's State Theatre. Tickets will be on sale on Friday, Sept. 12 here, or by calling (216) 241-6000.