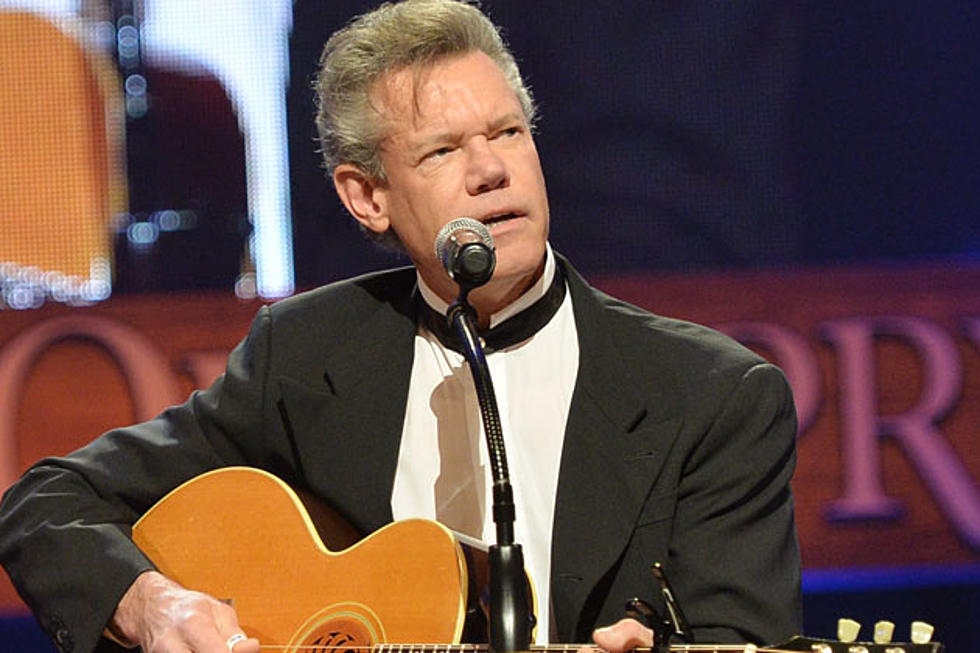 Randy Travis' Father Dies
Rick Diamond, Getty Images
Singer Randy Travis' father, Harold Traywick, has died. The 83-year-old North Carolinian passed away at his home in Marshvile, N.C. on Saturday (Oct. 8).
Randy Travis (Randy Traywick) was the second of six kids born to Harold and Bobbie Rose. The couple were married in 1957 and remained together for over 40 years. She died in 1998. According to his obituary, the older Traywick owned a construction company, ran a meat route, owned a turkey farm and raised horses and cattle during his lifetime. The singer was especially complimentary of his father's ability to train horses.
No cause of death was listed. Visitation will take place on Tuesday (Oct. 11) at 6PM at Marshville's Morgan & Son Funeral Home, with the funeral coming the following day. On Sunday (Oct. 16) Travis is scheduled to be formally inducted into the Country Music Hall of Fame. He was announced as the class of 2016 (along with Charlie Daniels and Fred Foster) in March.
Traywick leaves behind six children, nine grand children and four great-grandchildren. Throughout Travis' battle to recover after suffering a debilitating stroke in 2013, his father was a occasional source for an update. In February 2014, he said his son was getting his voice back. It's not clear how far Randy has come in his recovery, but his limited speech at his Country Hall of Fame announcement was any indication, he still has a ways to go before he'll be able to sing.
7 Country Stars Who Cheated Death: