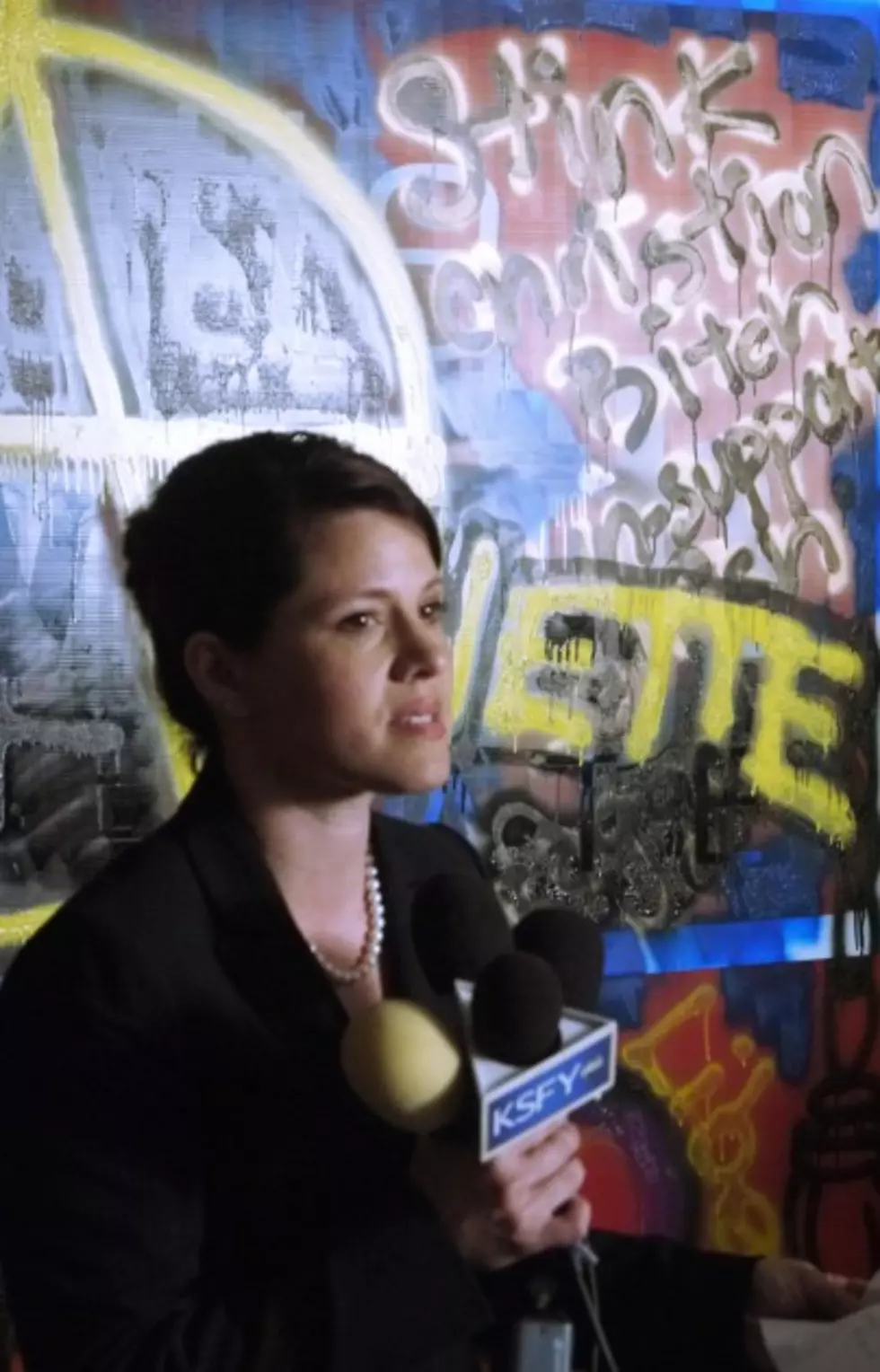 Pre-Trial Robo-Call Latest Twist in the Annette Bosworth Saga
Todd Epp/Townsquare Media
The Dr. Annette Bosworth saga continues, with a robo-call from a former Michele Bachmann campaign aide hitting phones across South Dakota Tuesday evening.
Peter Waldron, calling on behalf of a group called No Compromise in Sioux Falls, said in the call that South Dakota Attorney General Marty Jackley was trying to take away Bosworth's medical license. Bosworth stands for trial next month on numerous charges regarding campaign petition irregularities in her run for the Republican U.S. Senate nomination in 2014.
"I'm calling to ask you to pray for our dear sister, Dr. Annette Bosworth," the robo-call begins. "Annette is a woman of God who has used her medical training and skills to aid people in need in South Dakota and around the world."
Waldron, who worked on former U.S. Congresswoman Bachmann's short-lived 2012 campaign for the Republican Presidential nomination, filed two ethics complaints against the Minnesotan. Previously in 2006, Waldron was arrested on terrorism charges in Uganda and spent over a month in prison until intervention by the Bush administration.
Waldron says in the call that Bosworth was in the Philippines on a medical mission trip during the time of the petitions in question. Waldron seems to blame her lawyer for her troubles.
"She did what her attorney advised," Waldron says on the call. "She signed nomination petitions."
Bosworth received 6 percent of the vote in the Republican U.S. Senate primary last June, losing to eventual winner Mike Rounds.