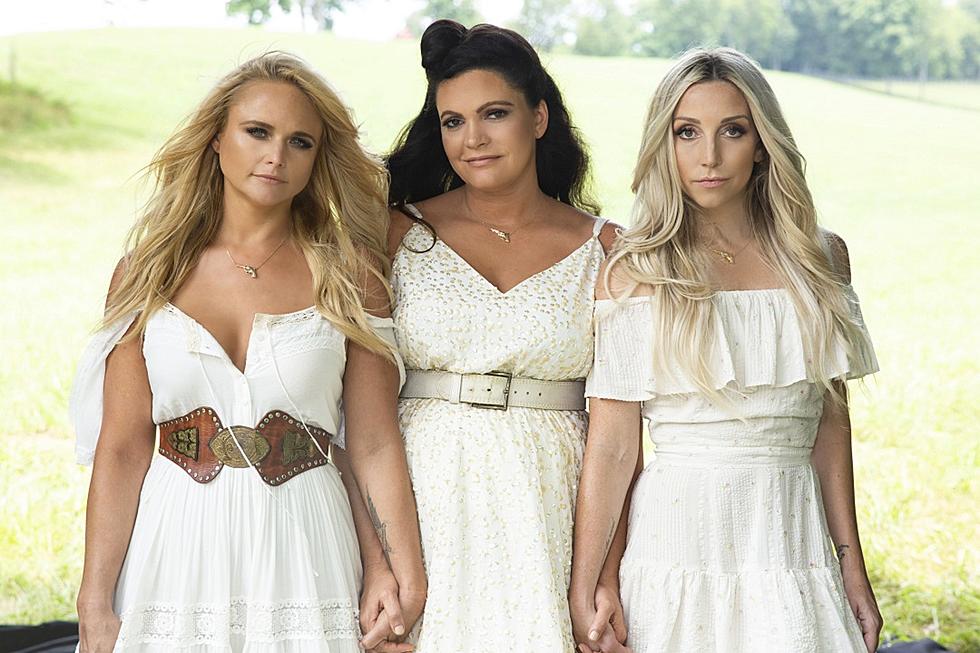 Pistol Annies' Ashley Monroe: Making 'Interstate Gospel' Felt 'Like Coming Home'
Photo by Miller Mobley, courtesy of True Public Relations
"We were talking on three-way call last night, all of us in our beds, and Angaleena has been saying this whole time, 'I'll believe it when I see it!'" Monroe recalled to The Boot. "So, we were like, 'Angaleena, it's about to happen! Just a few more days!'"
Die-hard fans were likely having the same conversations: Interstate Gospel will be the first new music from the Pistol Annies in five years, after a canceled tour and rumors of a breakup followed their second album, 2013's Annie Up. However, in 2018, the trio began to hint that they were working on new music, and in mid-July, Presley confirmed to The Boot that the band's third record was finished. The long wait for the album ends on Friday (Nov. 2), and the Annies are as overjoyed as their fans to have new music out in the world.
"For me, it's bliss," Monroe explains. "I feel like we are stronger than ever as individuals and as sisters ... It doesn't ever really feel like work; even though we do work and we want to work for this, it always feels less like work when we're together."
As much as they admire each other as artists and songwriters, the Annies have an additional bond of deep friendship and comfort with each other that bolsters their songwriting. "All three of us know all three of our secrets, more than anyone," Monroe goes on to say. "Because we can put our guards all the way down, it's not like a co-writing format with someone we don't know."
The results, she adds, can be pretty magical: "There's that connection we can't really explain. These songs will come out when we're in the room together, and we almost can't control it. When we're sitting in a room together, it just always feels like coming home."
Like any other art form, singing together has gotten easier the more the trio has practiced, but Monroe insists there was something special about their vocal harmony from the very beginning. "Miranda and I have been singing together for over 11 years," she explains. "I mean, we have sat around many a campfire and just belted our lungs out. So it's funny, her and I -- on this record, sometimes we could not tell which one was singing high and which one was singing lower. Even us! We could not distinguish the difference."
One of Monroe's favorite parts of Interstate Gospel is a vocal solo on its 10th track, "Milkman." Leading into their recording session, the Annies knew they wanted to do some kind of harmony, but they couldn't decide exactly which of them should sing what. "We didn't want it to be just straight three-part harmony," she recalls, "so [our producer] Frank Liddell, he muted each of us in our ears, so we could only hear ourselves; we didn't know what the others were doing.
"He was like, 'Sing whatever you hear in your head,' So we just felt it out," Monroe continues. Then, Liddell put the three vocal parts together. "It fit perfectly! It was like three different puzzle pieces coming together, but still very different," she adds. "I get deep chills every time I hear that part ... one of my favorite moments on the record is when that happened."
That natural instinct towards harmonizing with each other keeps the Annies coming back together. Even after years apart, singing as a trio feels like slipping into a familiar groove.
"It's really natural, now, when we sing together," says Monroe. "It's like our minds -- or our hearts -- know what to do."
5 Things We Learned About the Pistol Annies at Their Reunion Show