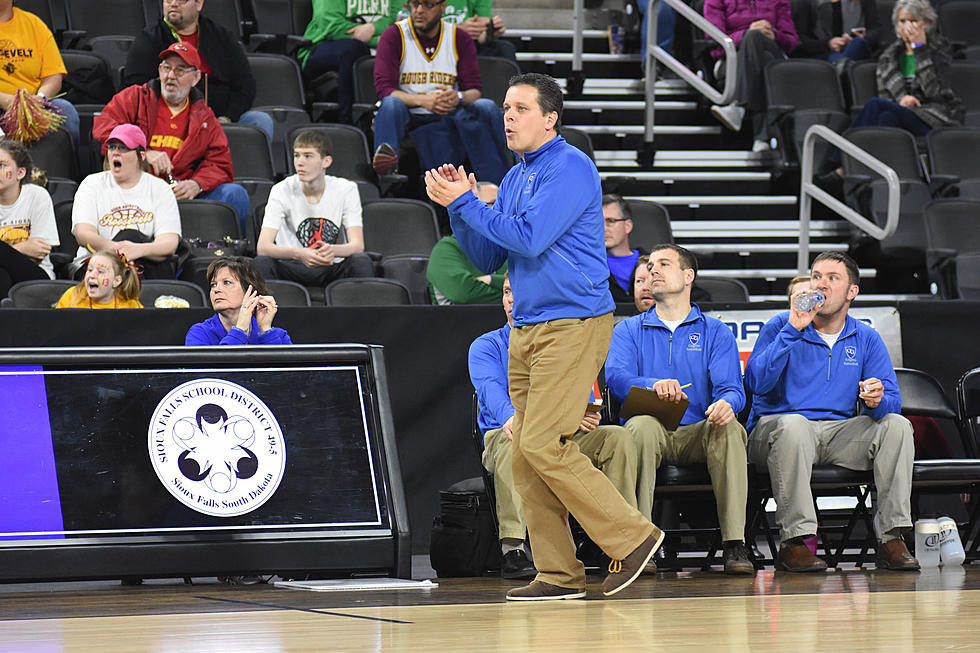 O'Gorman, Roosevelt Continue Rivalry at the Sanford Pentagon
South Dakota Public Broadcasting
O'Gorman and Roosevelt will continue their new tradition of playing an old-fashioned doubleheader at the Sanford Pentagon on Tuesday, February 6.
The two teams started a new tradition of exchanging a home game each season to play in one of the bigger venues back in 2015 when the Denny Sanford PREMIER Center opened. Following one year at the PREMIER Center, the two teams shifted their games to the Sanford Pentagon for 2016 and 2017.
They are set to meet again in 2018 at the Sanford Pentagon with a doubleheader beginning at 6:30 for the girls, and the boys game to follow around 8:00.
On the girls side, O'Gorman and Roosevelt have met 76 times since 1991. Roosevelt holds the series record 46-30, however O'Gorman has won three straight over their west-side rival, including a 46-35 win on January 4th. O'Gorman is currently 9-5 on the season, while Roosevelt is 3-11.
It will be just a week and a half since the last time the O'Gorman and Roosevelt boys met on the basketball court. The Knights were able to hold off the Rough Riders in a 59-51 decision on January 25th. O'Gorman is currently 7-8 (as of Saturday afternoon, February 3rd), while Roosevelt sits just one game behind them in the Class AA standings at 6-8.
O'Gorman leads the overall series 39-32, and has won the last nine games against the two teams. Roosevelt will look for their first win against O'Gorman since March, 2014.
Join us for a great doubleheader from the Sanford Pentagon as the Knights battle the Rough Riders. Jerry Palleschi will have the call on ESPN 99.1 starting at 6:30.