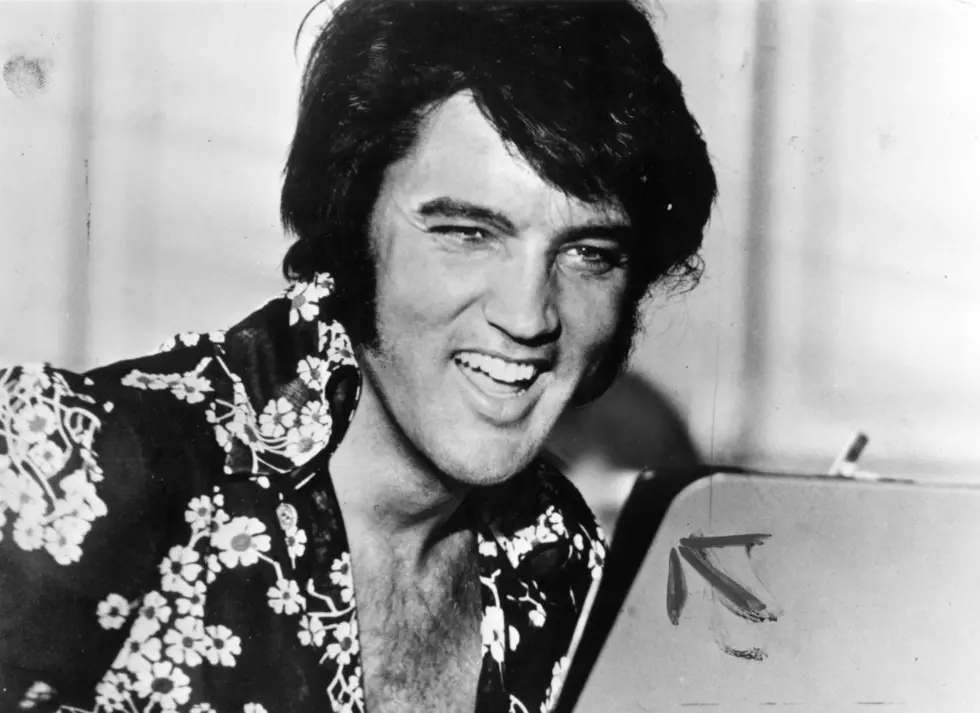 Now You Can Rock Like Elvis Did! (Well, Kind Of)
Getty Images
The greatest rocker in the history of music.
Ahh...if only you could have rocked like Elvis. The fame. The fortune. The adoration. Not to mention the girls.
Well, believe it or not, you can rock just like Elvis The Pelvis did!
Graceland announced that they will be holding a huge Elvis Auction on January 6th and you...yes, YOU!...can own the wood and maroon vinyl rocking chair from the Jungle Room at Graceland! So just buy it, close your eyes and imagine Elvis rocking there...and you rocking just like he did. All you need to add are the screaming fans.
Oh, the opening bid on that item will be $5,000 and they expect it to fetch between $10,000 and $15,000.
But don't fret, there's a ton more stuff up for sale, from clothing to jewelry to concert and Hollywood items.
But if your dream has been to rock like the King of Rock and Roll, well, here's your chance!
The Associated Press Contributed To This Story