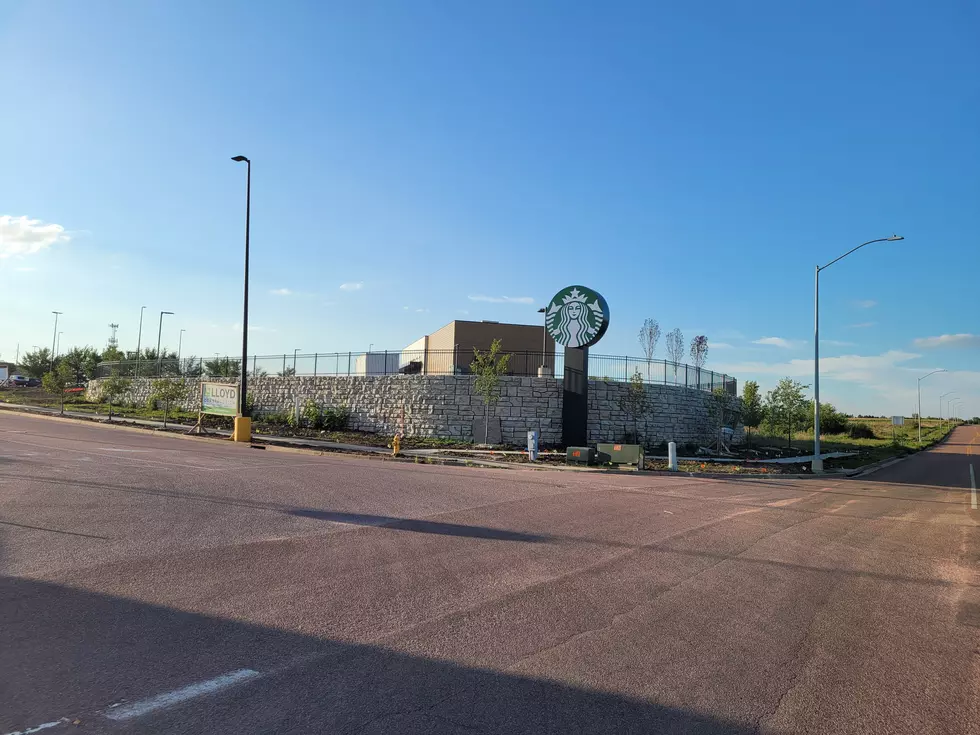 New Starbucks Opening This Fall Near North Sioux Falls Walmart
Starbucks Sioux Falls - Jeff Thurn Results Radio
If you are like so many in my family, you are a Starbucks connoisseur, and every time another location is announced, it puts a smile on your face.
Well, we have some good news for you...
Another Starbucks location is coming to Sioux Falls and this time it will be the most northern location in the city.
There is a new Starbucks opening in Sioux Falls this Fall and it will be located right next to the north Sioux Falls Walmart.
According to a Starbucks source, the plan is to open sometime this November.
This is great news for some of the surrounding communities north of Sioux Falls like Crooks, Renner, and Hartford who now have their closest Starbucks location within a less than 10-minute drive.
You have probably noticed all the new Starbucks locations throughout the Sioux Falls area as the company has been a massive boom in the area with the continued population boom in the Sioux Empire.
For more information on this new location, other locations throughout Sioux Falls, and news surrounding Starbucks, you can visit their website.
Cure Kids Cancer Radiothon and Townsquare Media Sioux Falls
Cure Kids Cancer Radiothon 2022 Presented By Jerry's Auto Sales: Sept 29 and 30
For fifteen years Result-Townsquare Media Sioux Falls has been helping raise money to help fight childhood cancer.
Sadly, more than 11,000 children will be diagnosed with various forms of cancer this year. Instead of being able to just be a kid, these children will be learning about the serious experiences of surgery, chemotherapy, radiation, and hospital or clinic visits.
---
MOST RECKLESS DRIVERS' VEHICLES
We've all seen 'em.
That souped-up vehicle sitting next to you at the red light or blowing your doors off on the interstate.
When you lay eyes on one of those beauties, the thought runs through your mind - 'Man, I would get in SO much trouble behind the wheel of that bad boy'.
And you're probably right. But which vehicles on the road today are causing drivers to take the most risks?