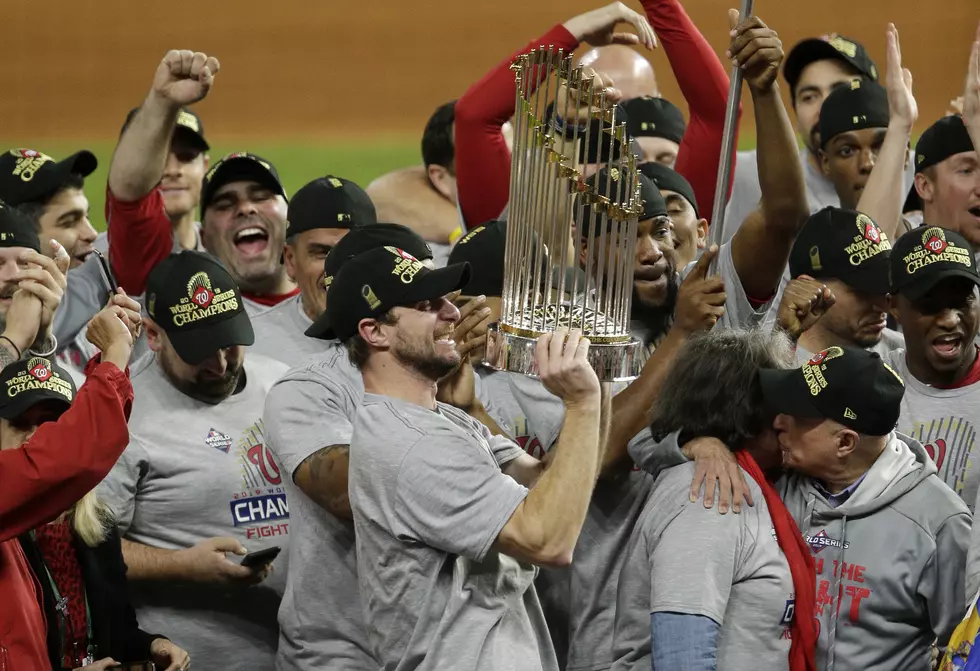 Nationals Top Astros to Win 1st World Series Title
Bob Levey/Getty Images
HOUSTON (AP) — Stephen Strasburg paraded the MVP trophy for delirious fans packed behind the dugout. Max Scherzer tearfully hugged his teammates. Gerardo Parra did the Baby Shark chop, Sean Doolittle flapped snow angels next to the mound.
Almost out of contention in May, champs in October.
Howie Kendrick, Anthony Rendon, and the Washington Nationals completed their amazing comeback journey — fittingly with one last laterally on the road.
Kendrick and Rendon homered in the seventh inning as the Nationals overcame a two-run deficit, rocking the Houston Astros 6-2 Wednesday night to win the first title in franchise history.
Even more against the odds: Juan Soto and Washington came from behind to win five elimination games this postseason, an unprecedented feat.
Copyright 2019 The Associated Press. All rights reserved. This material may not be published, broadcast, rewritten or redistributed.