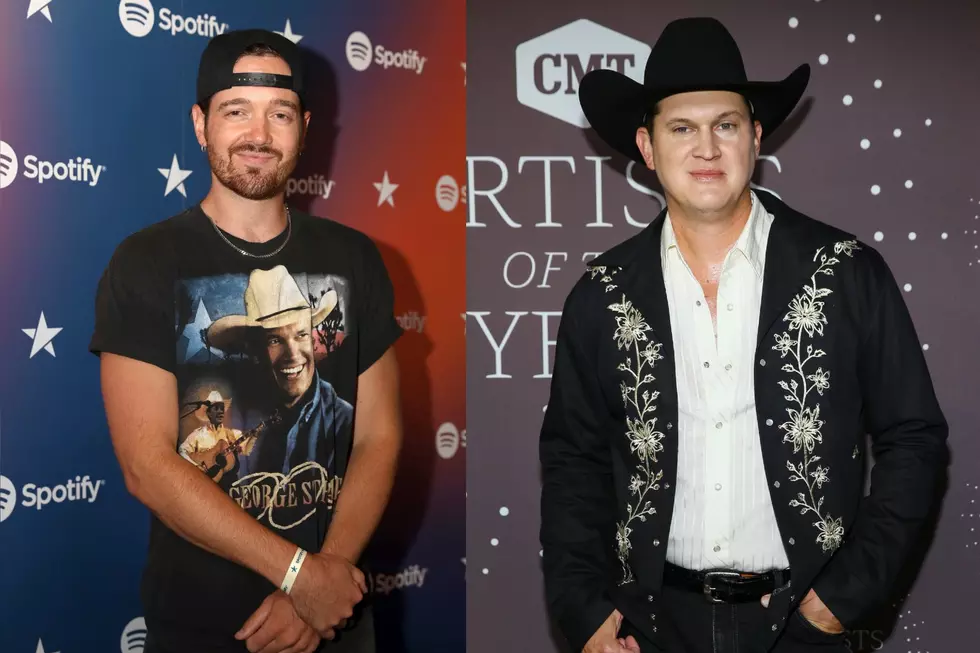 Minnesota Songwriter Featured On Jon Pardi's New Album
Rick Kern / Getty Images; Terry Wyatt / Getty Images
This is pretty awesome, considering so many people are talking about this song! A Minnesotan turned Nashville songwriter has a cut on Jon Pardi's brand new album, Mr. Saturday Night. 
There is a lot of country music talent from Minnesota, which may not be the first place that comes to your mind when thinking about the genre! A famous songwriter named Jordan Schmidt is actually from Duluth.
Schmidt has written some of the biggest hits in country music over the past few years. He has been nominated for several awards for his tunes, even snagging some. He works with Jason Aldean, Blake Shelton, Kane Brown and other major country music names.
Emily Shackelton is another great example of country music talent from Minnesota. In fact, she is from Biwabik! She has written several hit songs, including many songs on Carly Pearce's critically-acclaimed third album.
Zack Dyer is another great person to add to the list. He is from Minnesota and now, is making a big name for himself in Nashville. The fact that he has a song on Jon Pardi's new album is proof of that.
The song is called "Reverse Cowgirl" and had many people talking before the album was even released! The track listing was revealed before the album came out and everyone was curious as to what the song could be about.
Zack Dyer wrote it with two other songwriters. According to the post he shared, the song was passed around for awhile before anyone recorded it and put it on an album! He shared his excitement about being part of the project on social media shortly after the album came out.
So what exactly is the song about? It is a sad love song about a girl that left him. The guy in the song is singing about wanting a girl to come back to them and wondering where they are and hoping they can fix things. It is a slow ballad and a standout on an album packed with hits.
Zack Dyer has written a handful of other major country songs so this isn't his first rodeo. He wrote a song for Jake Owen, which the country star named after his latest tour! He also wrote a song for Tim McGraw and is in a band called The Boat Boys. I can't wait to see what he does next.
Minnesota Musicians Who Have Made An Impact
Best Songs On Morgan Wallen's Dangerous Album
Morgan Wallen's Dangerous Album has set some sales records even amid the controversy earlier this year. I've listened to the album many times. There isn't really a song I don't like on the album. They are all pretty good, but there are some that really stand out.