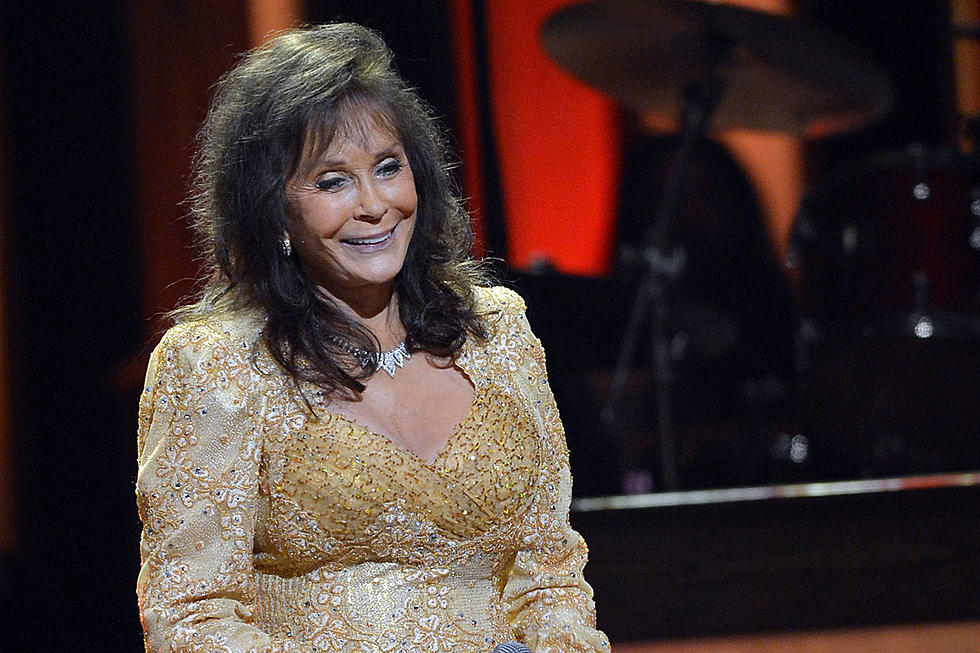 Loretta Lynn to Receive 2018 CMT Artist of a Lifetime Award
Rick Diamond, Getty Images
Loretta Lynn has been announced as the recipient of CMT's 2018 Artist of a Lifetime Award.
Lynn, 86, is set to receive her award in person on Oct. 17 during CMT's 2018 Artists of the Year ceremony at the Schermerhorn Symphony Center in downtown Nashville. Sissy Spacek, who won an Academy Award in 1980 for her portrayal of Lynn in the movie version of her memoir, Coal Miner's Daughter, will be on hand to present the award to Lynn.
"I'm always so proud when I receive any awards for my music, but when I heard it was this year's Artist of a Lifetime award it made me really happy," Lynn says, according to CMT. "It's an honor to be able to make music that people enjoy and I'm really excited to have a new album coming out. Thank you CMT for acknowledging me with this award and for honoring the women in country music at Artists of the Year."
Lynn began her recording career in 1960 with "I'm a Honky Tonk Girl," and has gone on to a long string of decades' worth of influential hits including "You Ain't Woman Enough (To Take My Man)," "Fist City," "One's on the Way," "Rated 'X'" and more. The CMA, ACM and Grammy Award-winning singer-songwriter is a member of the Country Music Hall of Fame, and she received the Kennedy Center Honors in 2003. In 2013, she received the Presidential Medal of Freedom from President Obama.
"This year, we're evolving the special to reflect what's happening right now in culture and in the lives of our fans," says CMT Senior Vice President of Music & Talent Leslie Fram. "In this monumental year for women, dedicating one of the biggest nights in the genre to applaud female country artists not only solidifies our commitment, but we hope will spark a much-needed change in the industry."
The 2018 CMT Artists of the Year ceremony is set to air live from Nashville on CMT at 8PM ET/PT.
Country's Most Powerful Woman? Of Course Lynn Made the List!