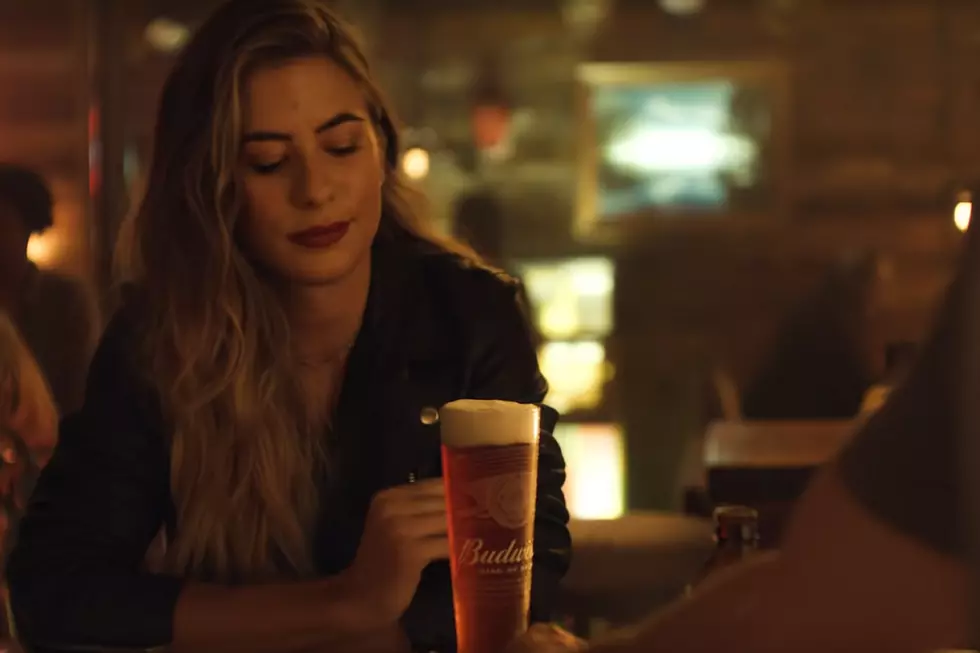 Kassi Ashton Stars in New Budweiser Reserve Copper Lager Commercial [WATCH]
YouTube
Kassi Ashton is testing out her on-camera skills in a commercial for a new Budweiser product, Reserve Copper Lager. The Missouri-based brewery tapped the California, Mo.-born and -raised singer to introduce the frosty beverage in a new commercial; readers can press play above to watch.
Ashton's minute-long Budweiser Reserve Copper Lager spot opens with Budweiser's famous Clydesdale horses and a dramatic voice-over about the new drink's flavor profile. The brew is the result of a partnership between Budweiser and Jim Beam Whiskey, the ad reveals before the horses stop at a bar where, inside, Ashton is seen getting a Reserve Copper Lager from the bartender. Looking relaxed yet edgy, she tells the man, "It's been a long time comin'."
"I'm new, but they believe in me, and I believe in them," Ashton tells Taste of Country of how she was selected to star in the commercial. "[They said], 'You're from Missouri — St. Louis, Mo., where the brewery is — you're an all-American girl, Budweiser runs through your family veins. We like your personality; let's do it.' And I almost fainted."
Of the ad's filming process and the differences between acting in a music video and acting in a commercial, Ashton adds, "It was really easy; it didn't feel like work at all. With me, everything creative in a music video, I came up with ... It's more of a controlled environment; you know what's going on. This? Even thought you're in great hands, it's like, 'What part do you want me to play?' instead of me filling in what I knew I needed."
Earlier this year, Ashton dropped a fiery new track, "Taxidermy," a bluesy, driving tune. The up-and-coming country singer also makes an appearance on Keith Urban's song "Drop Top," from his Graffiti U album.
Who Is Kassi Ashton? 5 Things You Need to Know