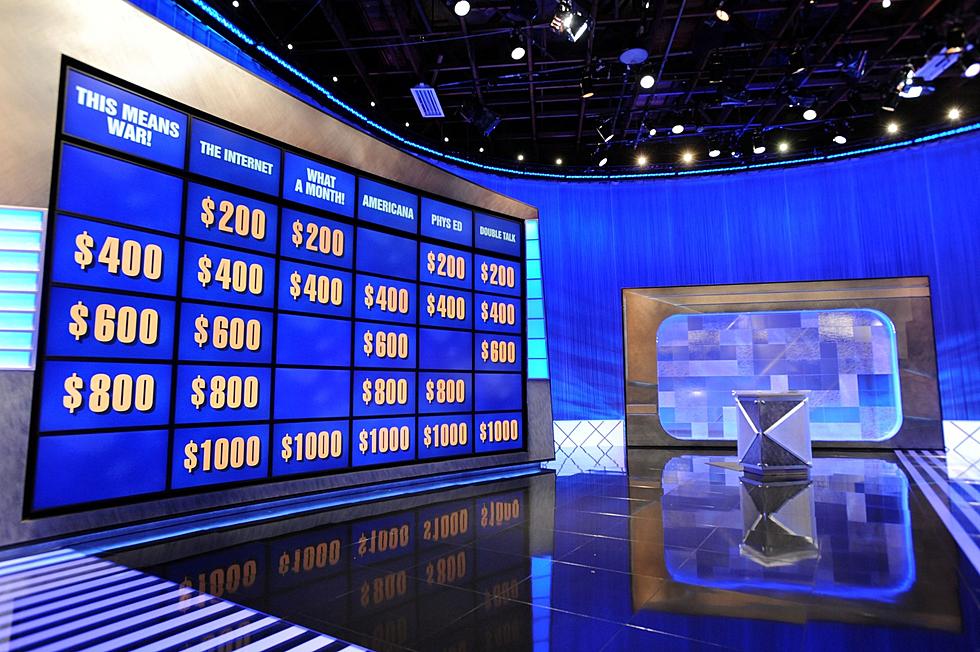 'Jeopardy' Contestants Couldn't Answer Easy Iowa Question
Getty Images
Sometimes people can say the most shocking things. Other times, they can be speechless especially on national television game shows. "Jeopardy!" is known to have contestants that are just stumped by the simplest answers.
On a recent episode of Celebrity Jeopardy!, host Mayim Bialik posed this question to Comedian Patton Oswalt, WNBA Star Candace Parker, and Actress Torrey DeVitto:
In Field of Dreams, A Question Is Asked, "Is This Heaven?"---No, It's This Midwestern State Known As "The Corn State." 
If you're familiar with the film Field of Dreams and Iowa in general, you would know this answer right away. This question seemed impossible to figure out on Celebrity Jeopardy!. Candace Parker and Torrey DeVitto were the only contestants who even attempted to answer this question. This video from an Iowa reporter on Twitter is painfully embarrassing to watch. I couldn't help but laugh!
Torrey DeVitto guessed that this state was Wisconsin. Candance Parker went a different direction and said the "Corn State" was Nebraska. Candance Parker's parents are from Iowa! Even Candance was disappointed with her answer. She second-guessed herself. Kevin Costner would have buzzed in right away!
I'll give them some credit...at least they didn't say a random state outside of the Midwest.  Here are some reactions on Twitter to these hilarious answers:
Iowa is not the only Midwestern state that has been featured on Jeopardy!.
13 Times Sioux Falls Made it into a 'Jeopardy!' Question
If the world was divided into
Jeopardy!
and
Wheel of Fortune
people, I would be down for
Jeopardy!
all the way. It's a lot more fun, it makes me feel smart because I can retain lots of trivia, and I am a horrible speller. So
Wheel
is out, no whammies.
Recently I discovered (I mean wasted a lot of time on)
a website
that is an archive of clues that have been on
Jeopardy!
.
While digging around the archive, I wanted to find out how often Sioux Falls came up in a question (Answer) on the show. Since 1990
Sioux Falls
has been part of a question or an answer 13 times.
13 Famous Iowans
It's a great day for Iowans. The first ever Major League Baseball game was played in Dyersville, Iowa last night (August 12) in The Field of Dreams game and it was awesome!
What a great way to showcase a beautiful state and celebrate the hospitality of Iowans.
Iowa may seem far away from Tinsel Town, but The Hawkeye State has produced many famous actors, musicians, and athletes!
The following 13 are just the tip of the iceberg!
Would You Pay $350 To Stay In This Creepy Old Iowa Jailhouse?
Would you pay money to stay and sleep in this creepy 1880s Jailhouse in this small Iowa town? It might be haunted but they promise not to lock the doors.