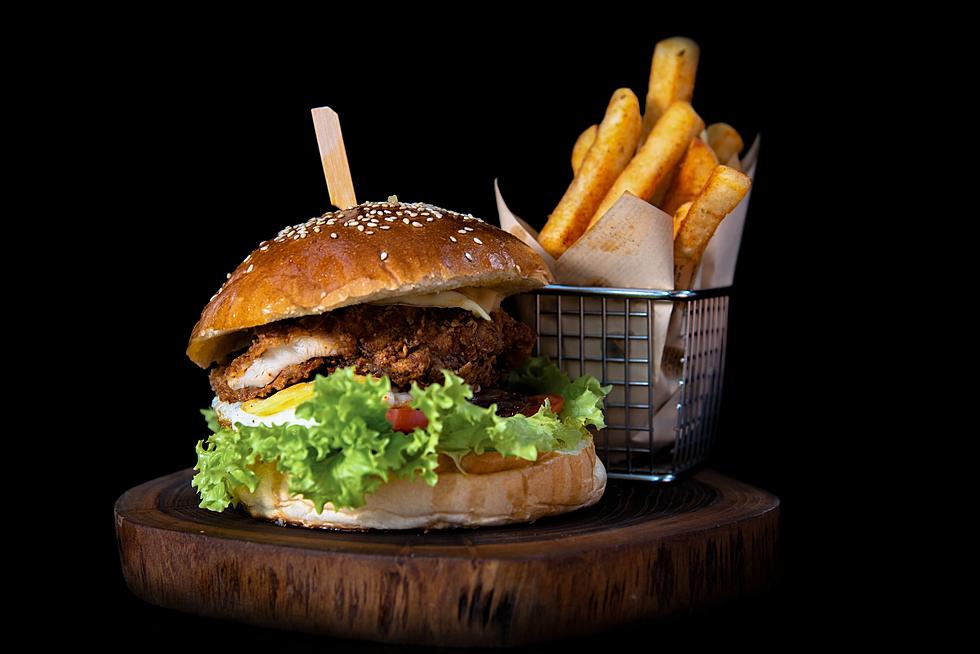 The Iowa and Minnesota Burgers on Yelp's Elite List
SK via Unsplash
In case you missed it on your calendar, May 28th is National Burger Day and to celebrate Yelp is honoring the best of the best from coast to coast.
To come up with their list of the 100 Best Burgers in America, Yelp identified businesses in the restaurants and food categories with a large concentration of reviews mentioning 'burgers', then ranked those spots using a number of factors including the total volume and ratings of reviews.
This year, an Iowa and Minnesota burger each cracked the Top 50 on the elite list.
In Iowa, Zombie Burger + Drink Lab, in downtown Des Moines, is number 35 overall.
There are plenty of burgers to choose from on their menu, 28 by my count (including chicken and vegan options), with names like:
East Village of the Damned
28 Days Later
Flamethrower
They're Coming to Get You, Barbara
Dawn of the Dead
The Walking Ched
Undead Elvis
Trailer Trash Zombie
Sarah's Revenge
Envy Corpse
Mushroom Apocalypse
Minnesota's lone spot on the list is World Street Kitchen on Lyndale Avenue South in Minneapolis.
Unlike Zombie Burger + Drink Lab's vast array of burger options, World Street Kitchen has just one on its menu - the Sweet Onion Stuffed Falafel Burger.
YELP'S TOP 10 BURGER PLACES IN AMERICA
Fox Bros. Bar-B-Q – Atlanta, Georgia
Minetta Tavern – New York, New York
Slutty Vegan – Atlanta, Georgia
Gordon Ramsay Burger – Las Vegas, Nevada
Father's Office – Los Angeles, California
The Cowfish Sushi Burger Bar – Charlotte, North Carolina
Sister Liu's Kitchen – Durham, North Carolina
Facing East – Bellevue, Washington
Kuma's Corner – Chicago, Illinois
KoJa Kitchen – Berkeley, California
From coast to coast: The 20 best regional fast-food chains to try
From burgers to subs and even creamy milkshakes, these tasty fast-food chains, compiled by
Stacker
, are a must-try on your next road trip.
LOOK: Best Beers From Every State
To find the best beer in each state and Washington D.C., Stacker
analyzed January 2020 data from BeerAdvocate
, a website that gathers user scores for beer in real-time. BeerAdvocate makes its determinations by compiling consumer ratings for all 50 states and Washington D.C. and applying a weighted rank to each. The weighted rank pulls the beer toward the list's average based on the number of ratings it has and aims to allow lesser-known beers to increase in rank. Only beers with at least 10 rankings to be considered; we took it a step further to only include beers with at least 100 user rankings in our gallery. Keep reading to find out what the best beer is in each of the 50 states and Washington D.C.
LOOK: 15 Discontinued McDonald's Menu Items