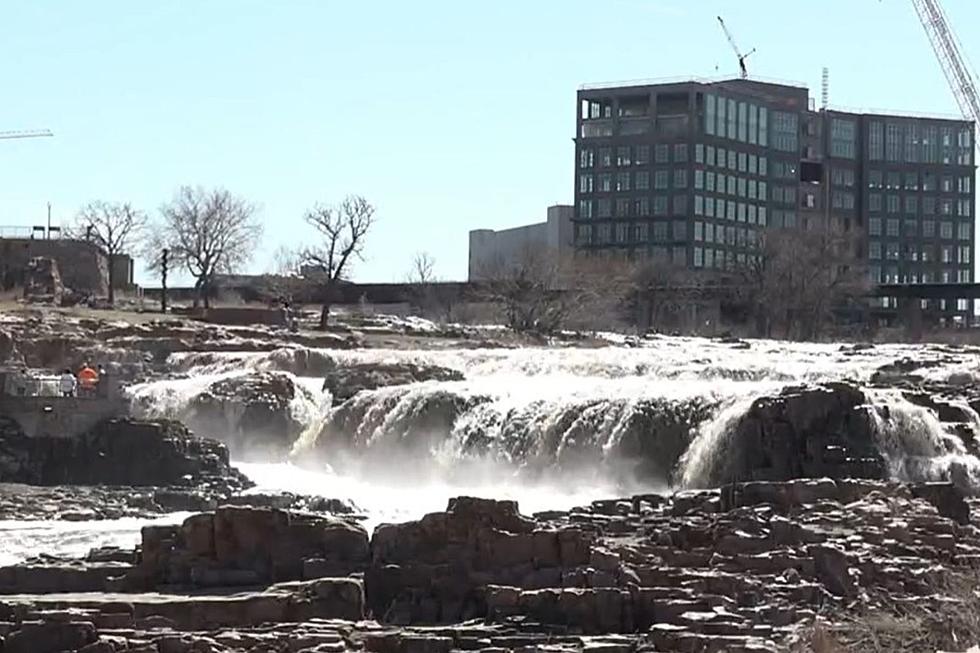 What Are the Flood Risk Levels in Eastern South Dakota Right Now?
Dakota News Now (with permission)
Quick question, what happens in the spring when the high temperatures go from the low 30s to the mid-80s in a matter of just 5 days, on the heels of one of the wettest winters on record? You get the real possibility of flooding. And that's what we're facing in eastern South Dakota over the next few days.
Now that spring, or should I say summer-like temps have arrived in the Sioux Empire, what snow we still had left in the Sioux Falls area is almost gone. Okay, I know those huge snow mounds in the Empire Mall parking lot are still around, it could be late June before those evaporate completely. But you have to admit, we have melted a tremendous amount of snow over the past couple of weeks.
That is not the case, however, up in northeastern South Dakota. There is still significant snowfall on the ground in that area of the state, and because of that, along with the rising temps all this week, the threat of flooding along the Big Sioux River is a concern.
But as Dakota News Now reports, even after all the moisture we received this past winter throughout South Dakota, there is still only a minor flood risk along the river.
The primary reason for that is much of that moisture has already soaked into the ground.
Minnehaha County Assistant Emergency Management Director Doug Blomker told Dakota News Now, "There's more snow obviously north of us here, so we're always watching for how is that going to affect us as the water moves downstream to the south. Right now, in just checking with the National Weather Service and what they're projecting, we shouldn't be anything above a minor flooding stage from Dell Rapids on south through the county here right now. Their projection is that water is actually going to be down throughout the week. Again, it depends on how fast things are melting, and that could change on a day-to-day basis. But for right now, we're not real overly concerned."
That news is a real blessing considering just how snowy it has been this winter around the state and in the Sioux Falls area in particular.
According to Dakota News Now, the big concern at this point is the hot and dry wind coming up from the south, creating conditions for red flag warnings.
Here in Minnehaha County we still have a no-burn ban in effect. Residents throughout the county are being advised not to attempt any controlled burns as long as the dry conditions persist this week.
Even with the flood risk in eastern South Dakota relatively low, it's still a very good idea to make sure the sump pump in your home is in tip-top shape. The last thing you need is for that to fail. Anyone that has lived in this area long enough knows, when it does, you're staring at some big-time problems.
Source: Dakota News Now
7 Things Real Sioux Falls Residents Look Forward To Every Spring
Springtime in Sioux Falls, South Dakota offers some very uniquely 'Sioux Falls' experiences. Here are 7 of those things. Can you think of more?
11 Things You'll Only Understand After Living in South Dakota
From soda to pop to sloppy Joes, different parts of of the country have their own local quirks and language. Simple phrases can have totally different means, local events may seem weird, and food may go by a unique name.
If you're new to South Dakota here is a sort of translation guide for some odd things you may see or hear.