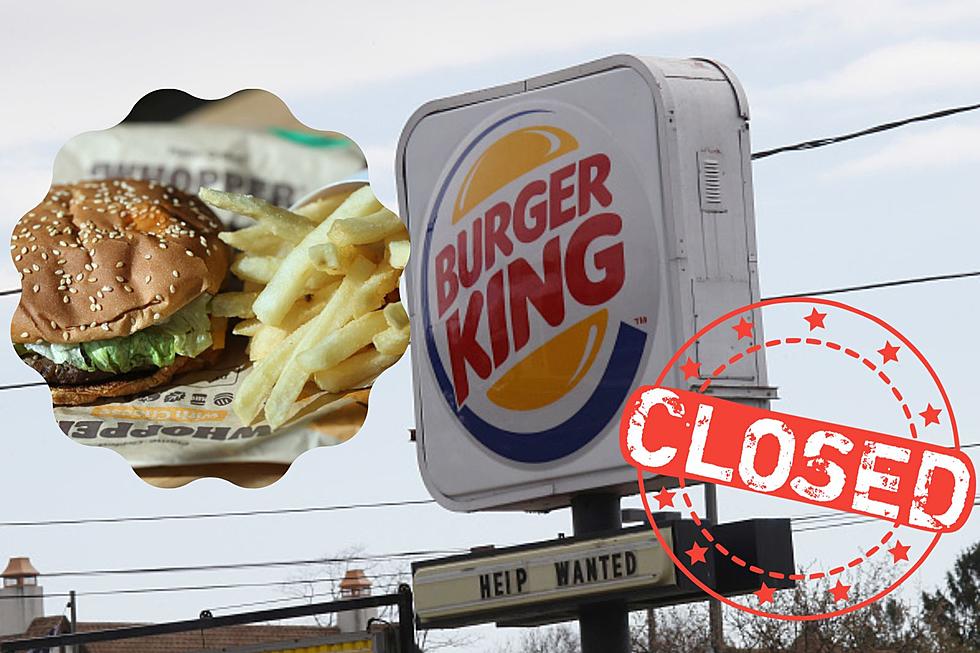 Is Burger King Closing in South Dakota, Iowa and Minnesota?
Getty Images, Canva
Sometimes you just want to have a burger "your way." Where can you have a burger your way? None other than Burger King in South Dakota, Iowa, and Minnesota.
It was always so cheap to purchase a few Whoopers, a cheeseburger, a Big King Burger, BK Chicken Fries, or even sliders. But pretty soon, it will be a little bit tougher to satisfy your Burger King craving.
Multiple news outlets like Parade Magazine and TODAY are reporting 400 Burger King locations are set to close this year. A report TODAY explains "CEO of Restaurant Brands International Inc. Joshua Kobza announced during a call with investors that the fast food chain will be shutting down between 300 and 400 locations throughout the rest of the year. He noted that, typically, the chain only closes a couple of hundred locations a year, making this a historic high." 124 Burger Kings have already closed their doors this year.
So are Burger King locations one of 400 spots closing in South Dakota, Iowa, and Minnesota? The article from Parade Magazine appears to confirm some locations in the Sioux Empire could be shutting down next. As of right now, Minnesota, Kansas, Nebraska, Montana, North Dakota, Utah, Wyoming, and Michigan Burger King locations are set to close.
Burger King is really trying to stay open. The fast-food establishment even brought back some fan favorites to the menu like the melts (Classic Melt, Spicy Melt, Bacon Melt). There are also new Spicy Chicken Fries to try!
Fun fact: Burger King was the first fast food meal I ever had. It brings back a lot of great memories of road trips, practices, or games. I would always get a cheeseburger and my parents' go-to was a Whooper.
32 Things to Do in Sioux Falls This Summer That Are Absolutely Free!
Sure, there are tons of things to do in the
Sioux Empire
every summer, but if your entertainment budget is small (or zero), we have the solution - actually, we have lots of solutions.
Here is a list of family-friendly (and some, just adult-friendly) events happening this summer in the Sioux Falls area that you should check out. Oh, the best part, everything on this list is FREE.
Road Trip-Worthy Restaurants Within 90 Minutes of Sioux Falls
Veer off the beaten path. Take a road trip and try some favorite small-town eateries. Just by driving a few miles, you could find some delicious hidden gems.
From steaks to seafood, chislic to chicken, these are out-of-the-way unexpected finds that will make your taste buds tingle.
Here's a list of 14 Road Trip-Worthy Restaurants within 90 minutes of Sioux Falls.