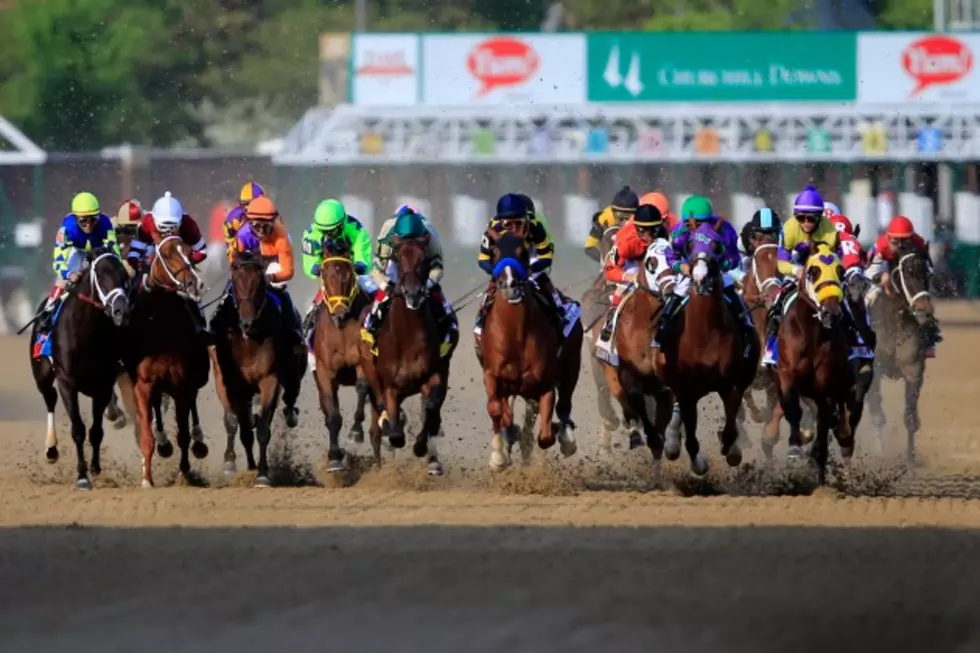 In a Big Sports Weekend, Only the NFL Draft Matters: Pacquiao/Mayweather, Kentucky Derby? Meh.
From Getty Images.
There were three major sporting events this past weekend: the NFL draft, the Mayweather/Pacquiao fight and the Kentucky Derby.
Only the NFL draft mattered.
Boxing has been on the decline since the heyday of the heavyweights like Mohammad Ali and Joe Frazier in the early 1970s, with a slight uptick when Mike Tyson was destroying people in the 1980s. There are too many weight divisions, too many belts from too many boxing organizations run by too many thugs.
It doesn't help matters when one of the boxers in this weekend's bigboutis a convicted woman-abuser.
And too many people die or are maimed from the brutal sport. Why does Mohammad Ali shake so badly? Because of boxing. Even as elusive as he was, he got hit in the noggin too many times.
And I say this as some who has done some boxing training and grew up watching the sport with my family in the living room. Fights were a weekly event. No more.
MMA is far more interesting and has unified champions and requires its athletes to be skilled in many martial arts, from boxing to wrestling to taekwondo.
Horse racing has also been on the decline since probably the 1960s. It would be like if the NFL only played three games to determine its champion with the Triple Crown. It is a brutal sport as well—brutal on the horses, which have no say in the matter. And if they get hurt? They get shot and go to the glue factory.
When's the last time you went to an actual horse race or watched a non-Triple Crown race? Exactly.
The NFL is not without its problems. It has its own players who beat their wives and girlfriends. The NFL doesn't want to admit it has a concussion problem. And the NFL and its greedy billionaire owners extort cities and the public to build their stadiums.
And the whispers have started about football. Parents ask if they want to chance their children getting concussions by playing the game. It's where boxing was probably 40 years ago: Atop the heap ofsports buttough questions are being asked.
The NFL sustains itself for 365 days a year, not just during the pre-, regular and post seasons, but with the draft, the combine and being talked about every single day on every single sports radio show and TV sports cable network in the country. Plus, there are 32 teams that have both local and national fans.
Most people can name NFLers. Most people can't name a recent boxer or a famous racehorse. We care far more about undrafted SDSU free agent Zach Zenner than we do about Derby winner American Pharoah.
That's because when it comes right down to it, most of us don't care one bit about boxing or horse racing.
NFL football is our keystone sport, our civic religion. For now.