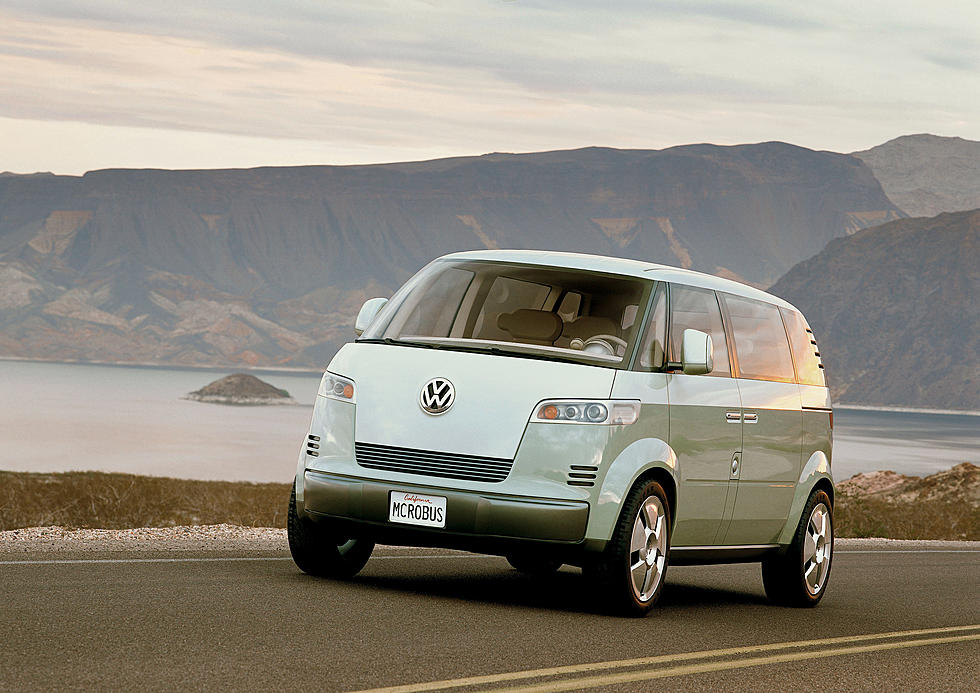 I Just Learned the Volkswagon Bus is Coming Back and This Time It's Electric
Volkswagen/Newsmakers/Getty Images
The iconic Volkswagon microbus is coming back! It will be named the I.D. Buzz and this time, it'll be electric.
The concept vehicle which rolled out earlier this year at the Detroit Auto Show, and according to Business Insider, it features an all-electric drivetrain with a 111 kWh  battery and can cruise an estimated 270 miles before a charge is needed.
However, we may have to wait a bit before taking to the streets in it. The release date is 2022.
Do you have a favorite VW "hippy moment" bus memory?
---