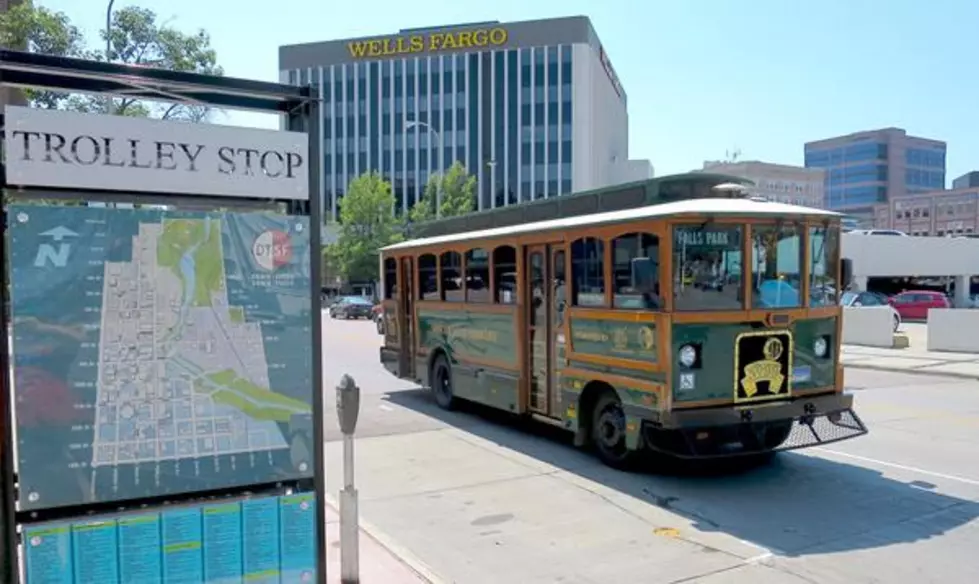 Hurray! The Beloved Trolley is Coming Back to Sioux Falls!
by permission dtsf inc
For those who missed the iconic downtown trolley, we've got great news: it's back! Thanks to three Sioux Falls businesses who generously donated enough to keep the trolley running until summer 2022.
"We didn't think it was going to be possible to operate the downtown trolley service this summer. When Sanford Health stepped up to offer support, it got the ball rolling. We're so thrilled to have the means to have the trolley service available now and for years to come." - Joe Batcheller, DTSF president.
On behalf of the Sioux Falls citizens who depended on the trolley for rides, or just rode casually, a huge THANK YOU to Sanford Health, Lewis Drug, and Howalt McDowell.
It's still quite affordable to take a spin, too. The "hop on-hop off" historic tours are $2 for adults, while children 12 and under ride for free.
Trolleys will operate 10 a.m. – 8 p.m. on Fridays and Saturdays and 11 a.m. - 5 p.m. on Sundays during the summer. Hours will shift to 10 a.m. – 7 p.m. on Saturdays and 11 a.m. – 5 p.m. for September through December. The trolleys will also be available as a shuttle service between downtown and the Denny Sanford PREMIER Center for major events throughout the year.
---