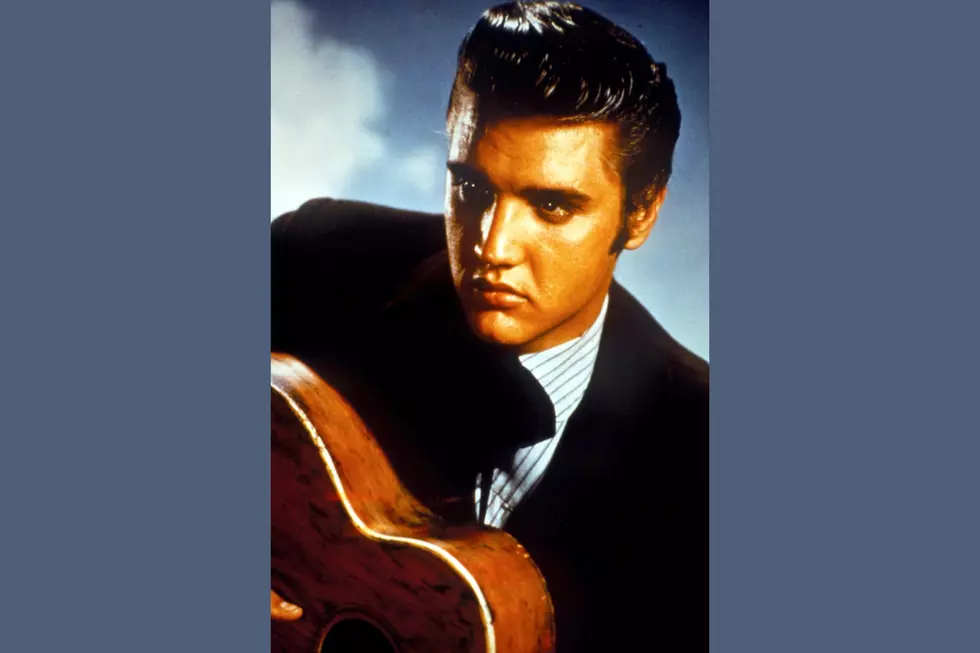 How One of Elvis Presley's Favorite Guitars Found a Home in South Dakota
Getty
The National Music Museum in Vermillion, South Dakota has been home to one of Elvis Presley's favorite guitars since 2013. But how it got there - and why it gets to stay there - is an interesting story.
The King of Rock n' Roll had several guitars and a home for them all. Some of them never left his home in Memphis, others were strictly for recording records. While still others never made it to the stage.
Presley was not known for being gentle with his instruments. According to Wikipedia, his giant trademark belt buckles often took a toll on the finely crafted guitars. He even tossed his guitars to stagehands during live concerts who would often drop them.
His Martin D-35 guitar was a rare exception.
WATCH: 2 of Elvis Presley's Last Concerts Were in South Dakota
Elvis took this guitar - which he heavily favored above most of his instruments - on his 1977 tour. While performing in St. Petersburg, Florida on Valentine's Day of that year, the strap to the guitar broke. In a moment that was not forgotten by his band or crew members, he gave an audience member the guitar.
Elvis would play a Martin D-28 for his last 56 concerts. He died six months later, on August 16, 1977.
However that Martin D-35 guitar later sold at auction for $20,000. Years later, in 2013, a musician named Robert Johnson donated it to the National Music Museum in Vermillion, South Dakota.
It had only been there for a few months before a collector, Larry Moss from Tennessee, contacted the museum telling them that he was the rightful owner.
This was tangled in the court system awaiting a judge's ruling on who the famed guitar legally belonged to. Media outlets began picking up the story and the guitar's worth and notoriety were increasing.
Then, in early 2017 a judge finally ruled in favor of the museum citing Mr. Moss never paid for the guitar, didn't own a title to it, and furthermore, didn't pay for it in the first place.
Having the real title in possession, the National Music Museum was ruled the rightful and legal owner.
It is on display to this day and it is a popular piece for the museum.
PICTURES: See Inside Elvis Presley's Spectacular $5.65 Million Honeymoon Hideaway
The 4-bedroom, 5-bathroom, 4,695-square-foot Palm Springs hideaway where Elvis Presley and Priscilla Presley spent their honeymoon is currently for sale for $5.65 million. Designed by renowned architect William Krisel, the lavish, futuristic estate earned the distinction of the "House of Tomorrow" from Look Magazine in 1962.
---