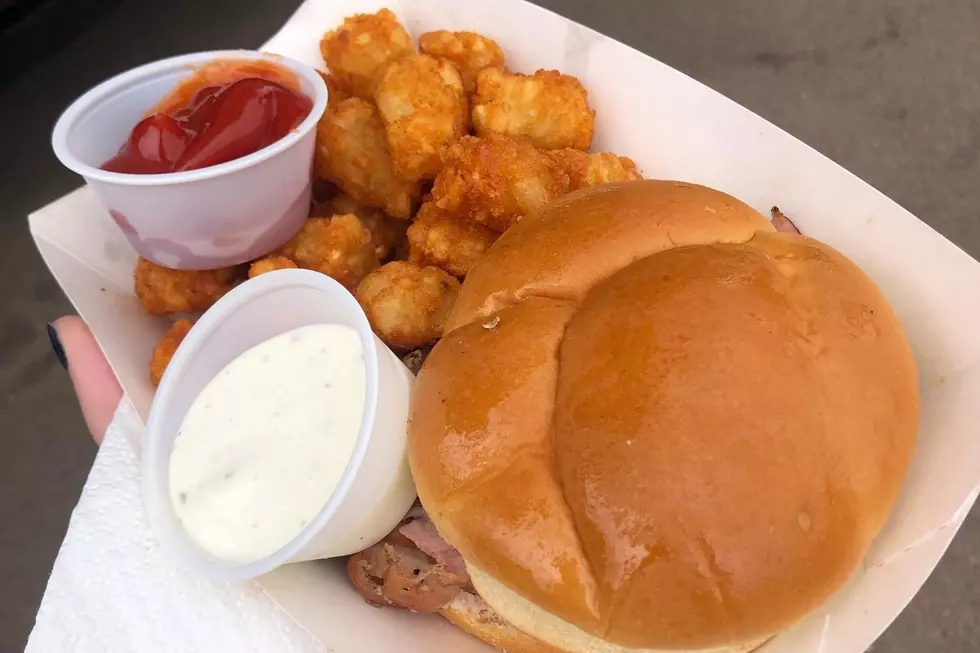 Hometown Tuesday: The Meat Wagon
Credit: Christine Manika (TSM)
I always enjoy finding the hidden food jewels around the Sioux Empire.  Food trucks are perfect examples of these secret establishments that are always traveling around the area.  Plus, food trucks are becoming really popular not just fairs, but also at parties and other events.
The Meat Wagon is a great place to start your food truck adventures, especially if you are a huge meat-eater.
According to its Facebook page, The Meat Wagon "is a locally owned business that brings custom catering and BBQ needs to your residence or job site. With our custom mobile kitchen and cooker, we can bring YOU the very best service!"  I am always down for a home-cooked barbeque meal.  The Meat Wagon does rotate its menu every once in a while, so there is always something different to try!
I stumbled upon the local food truck with Andy Gott recently at the Sioux Empire Fair.  After serving lunch to the farmers during Ag Appreciation Day, we were both hungry.  We heard through the grapevine that The Meat Wagon is the place to go.  Boy, they were not kidding!
Andy ordered The Meat Wagon's Beef Brisket Sandwich while I enjoyed the Wood Roasted Pork Sandwich with tater tots.  This sandwich had so much flavor and just the perfect amount of barbeque sauce.  Naturally, I had to have ranch dressing with the sandwich and tots (more so for the tots).  This was a delicious lunch!
The Meat Wagon is available for all of your special occasion needs.  You can send an email to pwminihan@hotmail.com or call (605)-366-5786 to have The Meat Wagon at your next, socially distanced gathering.
Enter your number to get our free mobile app
The 'World's Largest Truck Stop'