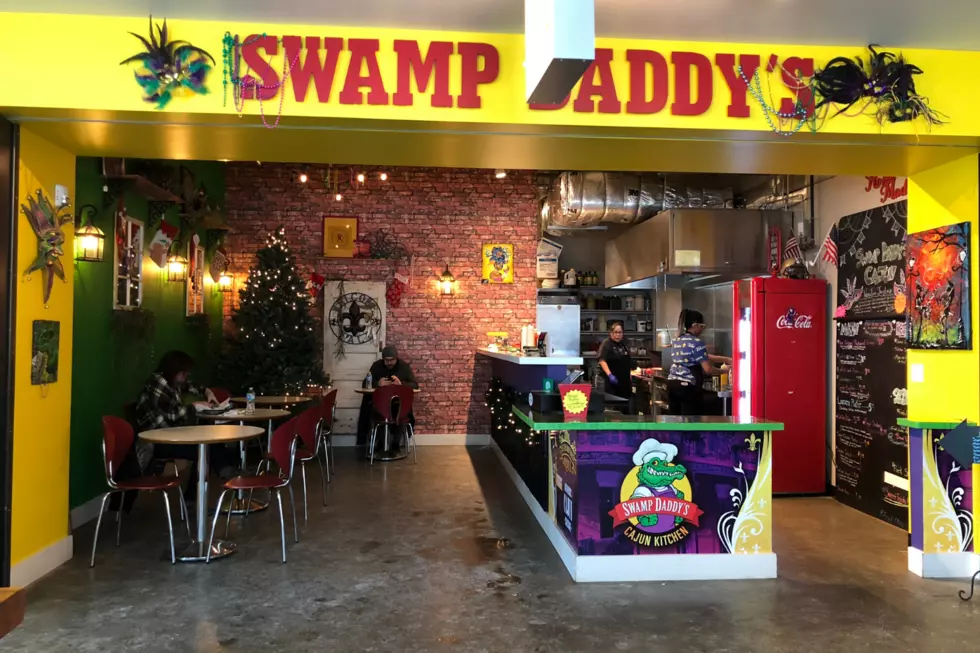 Hometown Tuesday: Swamp Daddy's Cajun Kitchen
Credit: Christine Manika/ Townsquare Media
I love spicy food!  Other than a bona fide Mexican restaurant, 
Swamp Daddy's Cajun Kitchen
is one of my favorite places to satisfy my spicy appetite!
This tasty establishment is located on North Phillips Avenue in the Jones Building in Downtown Sioux Falls.  Since early 2018, Swamp Daddy's has brought authentic, Louisiana style foods to Sioux Falls which makes you feel like you are right along Bourbon Street.  According to the popular restaurant's Facebook page, the owners "are Louisiana natives looking to spread that Cajun flavor right here in Sioux Falls. Come and enjoy our delicious food. You'll be craving more!"
Swamp Daddy's Cajun Kitchen menu possesses everything that truly represents the Louisiana cuisine including Catfish tacos, Chicken and Shrimp Po'boy, and my personal favorite, Jambalaya!
This yummy dish contains some of my personal favorites:  rice, sausage, chicken, and so much flavor!  A side of sweet potato fries pairs just perfectly with the jambalaya as well!
Check out Swamp Daddy's Cajun Kitchen menu 
here
 to discover the taste of New Orleans in Sioux Falls!