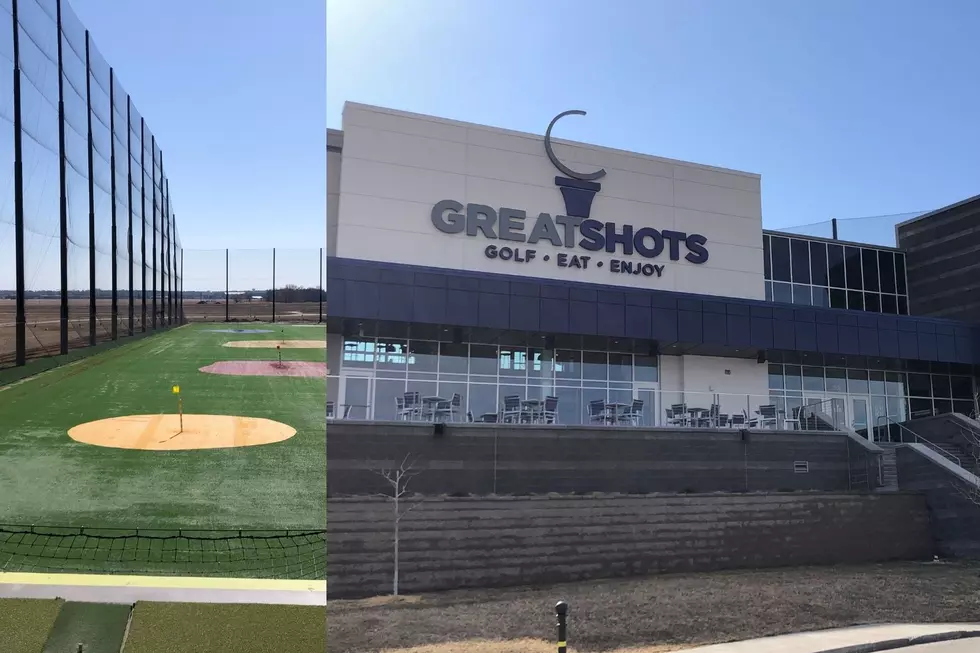 Hometown Tuesday: Great Shots
Christine Manika (TSM)
Whether you're the greatest golfer in the Sioux Empire or you're finding your backswing, Great Shots is the place to perfect your golfing skills.
Sioux Falls is constantly growing and giving people more opportunities to get active.  You don't have to be the greatest golfer when you're at Great Shots.  It's all about having fun while finding love and appreciation for the game.
Great Shots is located just outside the Sanford Pentagon along Benson Road right off the highway.  Great Shots is very similar to other golf ranges and practice facilities in the area. Players are welcome to eat, drink, and of course, play golf.  According to its website, the golf venue is 54,000 square feet and has three levels with 60 climate-controlled bays.  "You can hit balls into our driving range to practice your skills or play a variety of fun games. Ball tracking technology lets you see where your shots land, and you can hit a new ball with the wave of a club. We also offer a full restaurant and bar, party rooms, the Sanford POWER Golf Academy, and more."
I am really not a golfer.  My uncles, my dad, and even my younger cousins are great golfers!  That gene apparently skipped me. Stopping by Great Shots was totally out of my comfort zone.  At least one of my best friends, Miranda walked me through the game and my swing!
I am totally bringing my family members here when they visit Sioux Falls as well as my other friends! Great Shots is a terrific venue to get outside and try something new.
Take your shot and play today!
Local South Dakota Tiny House For Sale