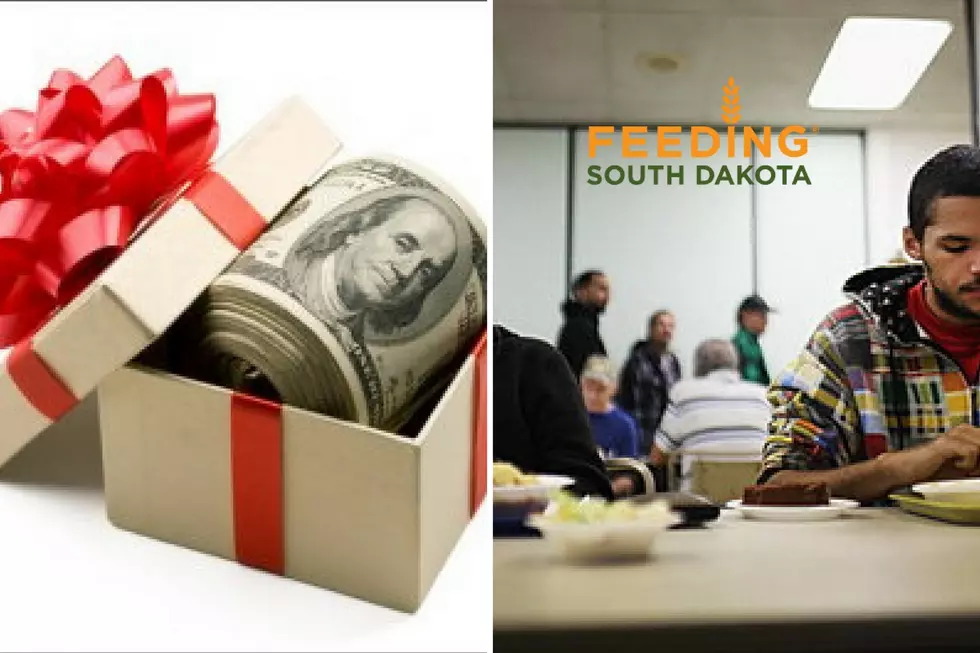 Here's How to Donate to Feeding South Dakota on Giving Tuesday
Getty Images/iStock/Feeding South Dakota
As people put the wraps on what was a record-breaking Cyber Monday across the nation, the attention now turns to 'Giving Tuesday.'
In the season of giving, 'Giving Tuesday' is a day set aside for people all over this great country to give back to those who are less fortunate.
Here in the Sioux Empire 'Giving Tuesday' ends up being a big day for people throughout the area to help out the South Dakota Food Pantry, who of course helps to feed the hungry in our state every day.
Food is something most of us take for granted, but here's something you probably didn't realize, one in every eight South Dakotans struggles with hunger, and that need increases even more during the holiday season.
Feeding South Dakota Development Director, Kerri DeGraff told KSFY TV, "We definitely have a need and it's the most basic need. It's just getting access to food. Being able to have the opportunity to sit around a table as a family and enjoy a meal together is just so important. It just gives families dignity. It gives them hope. It helps them really enjoy the season and lessen some of the stress that they have."
Your generous donations on 'Giving Tuesday' will have a double impact on those struggling with hunger here in South Dakota.
Check this out, a local couple here in the Sioux Empire is going to match every dollar donated up to $20,000 to Feeding South Dakota by midnight on Tuesday, (November 28). That means your dollars will double to help provide 10 healthy meals to hungry friends and neighbors in our state.
Your generosity on this 'Giving Tuesday' will also help Feeding South Dakota with the:
So how can you give to Feeding South Dakota on this Giving Tuesday? It's simple make an online cash donation here and help provide meals to people in need.
Source: KSFY TV/Feeding South Dakota
See Also: