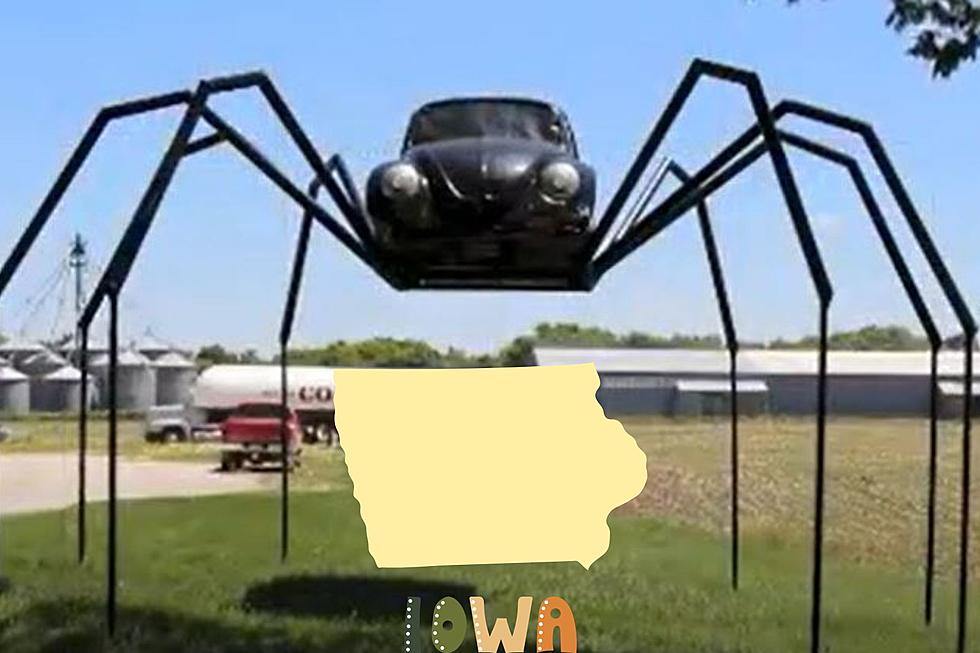 Have You Seen Iowa's Famous Volkswagen Beetle Spider?
Credit: Dmfett via YouTube/Canva
Located in the western part of the state, you can find one of Iowa's strangest and most remarkable attractions.
This unique display has only been around for a few years but has quite the story behind it.
The Great Volkswagen Beetle Spider of Avoca, Iowa
You can find the Beetle Spider in Avoca, Iowa, about halfway between Des Moines and Omaha.
This unique structure was built a few years back and stands 10 feet tall, with 8-foot legs welded on. There are also a few other welding creations from the family on the property, including a dragon and a dinosaur.
As it turns out, welding is in the family, so welding this creation wasn't that tall of a task.
You can find the Great Volkswagen Beetle Spider of Avoca, Iowa at 649 S Chestnut St, Avoca, IA 51521.
To learn more about the Volkswagen Bettle Spider of Avoca, Iowa, visit the article from the Iowa Road Trip Website.
You can also watch a short video on the Beetle Spider in the YouTube link below.
Story Source: Iowa Road Trip Website
The Sunken Iowa Steamboat