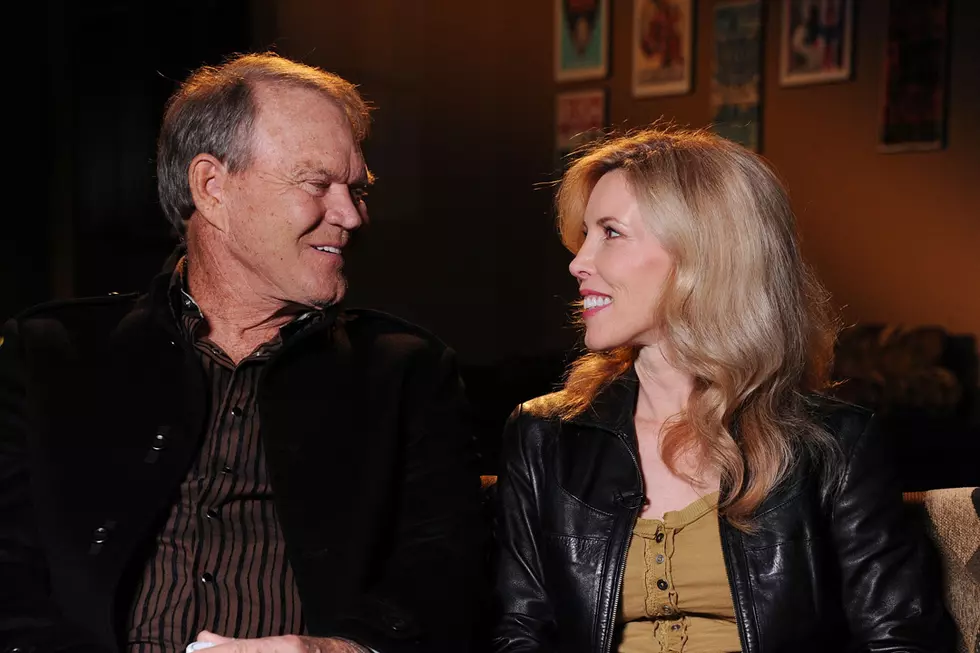 Glen Campbell's Widow Marks Anniversary of His Death: 'The Sadness Lingers'
Rick Diamond, Getty Images
Glen Campbell died two years ago, on Aug. 8, 2017. In a new interview, his widow, Kim Campbell, says she still lives with the sadness of his loss every day.
Campbell died after a long battle with Alzheimer's, and although she'd had some time to process that his death was imminent, it doesn't change the aftereffects, she tells People.
"It's such a long, long goodbye that you're conditioned already to accept it. But you carry around the sadness with you for so many years. The sadness lingers," Campbell reflects.
That's particularly true since she has been working recently on preparing to set up the Glen Campbell Museum, which will open in Nashville in 2020. She announced the project on the anniversary of her husband's death on Thursday (Aug. 8), and Kim Campbell says that sorting through the archives and re-experiencing their life together has been a difficult process, but one that she feels compelled to undertake.
Riley Green's Acoustic "In Love by Now" Hurts So Good
"When I touch his clothes and when I look at the pictures of us together, it's heart-wrenching for me, because I miss him every single day," she reflects. "I feel like it's a way to honor him, and I want to do everything I can to preserve his legacy and to share it with future generations."
The Glen Campbell Museum will feature a wide array of memorabilia from across the entertainer's music, acting and TV careers, including archival footage, custom-made stage wear, guitars, golf clubs and the 2001 World Series ring he received as a result of his partial ownership of the Arizona Diamondbacks. The venue will also feature a performance venue called the Rhinestone Stage, which will be aimed at showcasing up-and-coming talent.
A portion of ticket proceeds from the Glen Campbell Museum will benefit Abe's Garden, the memory care facility where Campbell spent his last years, and the Kim & Glen Campbell Foundation, which helps fund music therapy.
The memories she and her kids share about their life with Campbell have helped them to heal.
"He had an incredible sense of humor, and throughout our days, something will remind us, and we go, 'If Dad were here, he would say this,'" Kim Campbell shares. "So we still enjoy his sense of humor — even though he's not here, we still hear him saying it."
True Grit: Glen Campbell's Life in Pictures