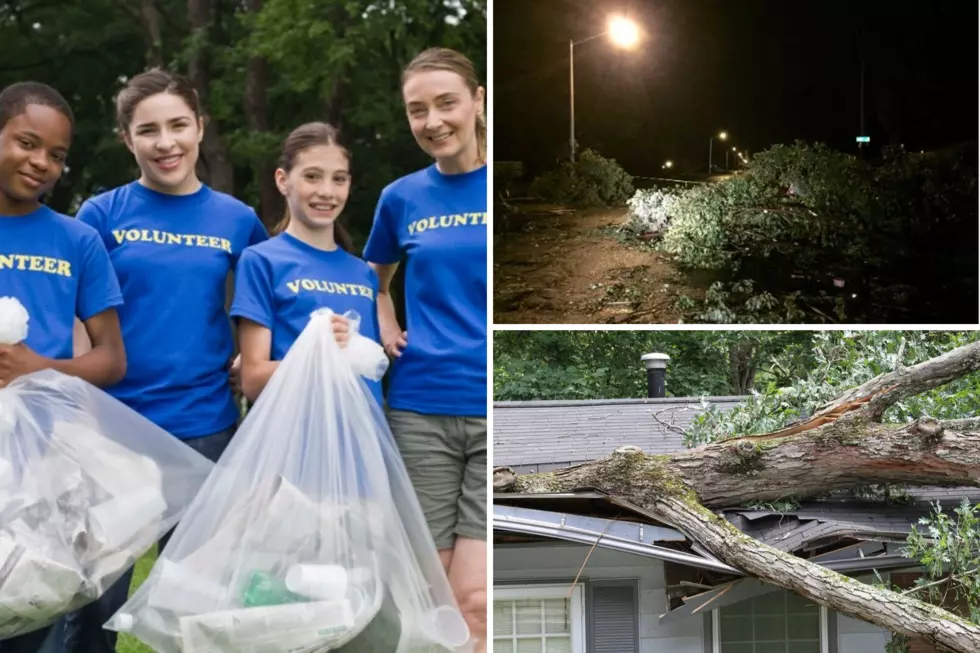 FEMA Opening Six South Dakota Disaster Recovery Centers
Ben Davis and TSM Media Center
Our state really took a walloping from Mother Nature during the month of September. Right now, FEMA (Federal Emergency Management Agency) is here in our state registering people affected by the tornadoes, severe storms, and flooding which occurred between September 9 and 26.
To accomplish this mission of helping people come back from the devastation these events left behind, they are opening six recovery centers. Visitors to these centers can learn about a variety of federal and state disaster recovery resources, in addition to aid available from voluntary organizations.
The staff at these centers can explain available assistance programs and help connect people with resources that best match their specific needs.
The South Dakota areas eligible to register with FEMA are Brookings, Charles Mix, Davison, Hanson, Hutchinson, Lake, Lincoln, McCook, Minnehaha, Moody and Yankton counties and the Flandreau and Yankton Indian Reservations. The deadline to register is January 17, 2020.
Three recovery centers are open as of Tuesday, December 10 until Saturday, December 14, and they are:
Brookings (Brookings County) - Brookings Research & Technology Center, 809 32nd Avenue in Brookings. 9 AM to 6 PM.

Salem (McCook County) - Salem Armory, 720 N. Peck St., Salem. 9 AM to 6 PM.

Olivet (Hutchinson County) - Hutchinson County Courthouse Room 166, 201 Mentor St., Olivet. Tuesday through Friday, 8 AM to 4:30 PM and Saturday, 9 AM to 6 PM.
Three more centers will open for a week on Tuesday, December 17 through Saturday, December 21, and they are:
Lake Andes (Charles Mix County) - County 4-H Building, 100 School St., Lake Andes. 9 AM to 6 PM.
Flandreau (Moody County) - Our Savior's Lutheran Church, 505 S. Wind St., Flandreau. 9 AM to 6 PM.
Alexandria (Hanson County) - Hanson County Courthouse, 720 5th St., Alexandria. 9 AM to 6 PM.
Additionally, two centers are open now, Monday through Friday from 9 AM to PM until further notice, and they are:
Yankton Disaster Recovery Center - Yankton County Emergency Management Building, 807 Capitol Street (enter from Douglas St.), Yankton.
Lake County Disaster Recovery Center - 455 S. Highland Ave., Madison.
Individuals can visit any of the centers for assistance. Use the FEMA mobile app, or visit FEMA for current open locations.
If possible, homeowners, renters, and businesses should register for disaster assistance before visiting a recovery center. There are several ways to register:
Online at Disaster Assistance
By calling the Disaster Assistance Helpline at 1-800-621-3362 or TTY: 800-462-7585. Lines are open daily from 7 AM to 11 PM. Help is available in most languages.
At one of FEMA's disaster recovery center locations.
All recovery centers are accessible to people with disabilities. Centers have assistive technology to aid in communication. ASL interpretation is available upon request; contact the Recovery Center Manager upon arrival.
---