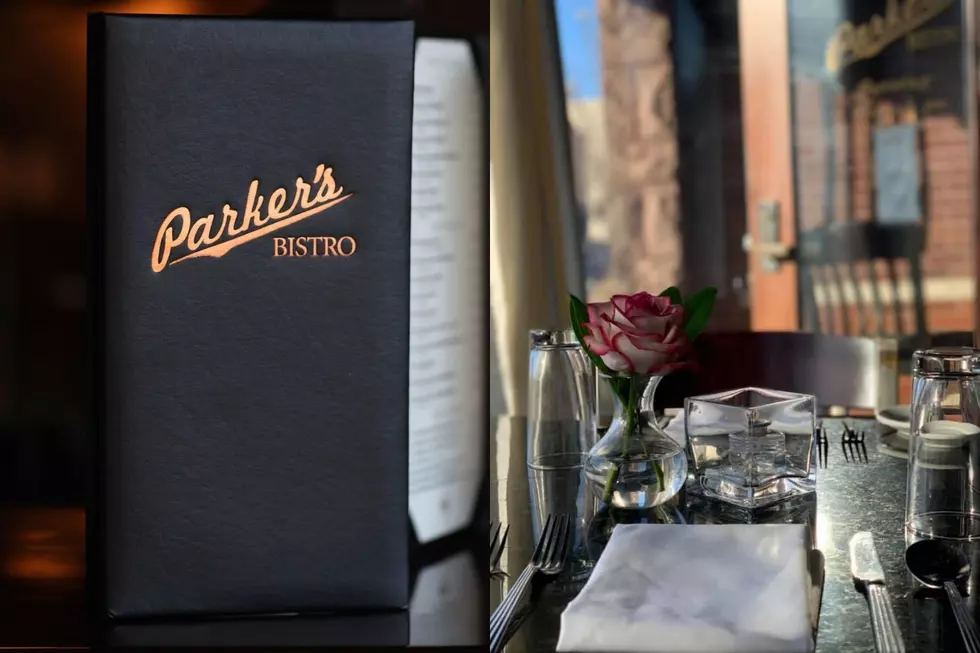 Favorite Downtown Sioux Falls Restaurant Re-Opens Its Doors
Parker's (via Facebook)
It's hard to decide what the top restaurants are in Sioux Falls and the Sioux Empire. There are so many tasty places to try, especially Parker's Bistro in Sioux Falls.
Parker's Bistro is one of the many gems that make Downtown Sioux Falls so unique. However, patrons of Parker's Bistro have not been able to enjoy the local restaurant lately. The restaurant itself was closed.
So why the sudden closure? A Facebook post from Parker's Bistro explains the inside needed a little work.
The restaurant was temporarily closed in late February in order to install "some new gear and a little facelift/refresh." The renovation was also the opportunity to expand the inside of Parker's Bistro. Until the restaurant recently re-opened, owners of the local establishment created a pop-up restaurant so its loyal guests can still enjoy the delicious food from Parker's Bistro. The location of the pop-up was inside the ICON Event Hall, which is part of the Parker's Restaurant Group that also owns Parker's Bistro.
Sioux Falls restaurant goers will probably notice the differences made to the local hotspot. The Facebook post explains, "While we (Parker's Bistro) were briefly away, we (Parker's Bistro) had a brand new hood system lifted onto the roof via crane and installed to support our soon-to-be higher capacity, we (Parker's Bistro) installed beautiful new flooring and tile work on the kitchen line and, likely most noticeable to you all, we (Parker's Bistro) built up the space above the kitchen bar to complete a more semi-closed visual appearance. You may also notice fresh paint throughout!" The good news is the restaurant's project is ahead of schedule!
Parker's Bistro can't wait to serve you! Check out the mouth-watering food that Parker's Bistro has to offer here.
TRENDING FROM RESULTS-TOWNSQUARE MEDIA SIOUX FALLS
Sioux Falls' Most Underrated Restaurants
Best Bars in Sioux Falls
There is always something different to try when you visit a local
Sioux Falls
bar or brewery. There could be a specialty drink at one bar and a new beer recipe at the next. It's kind of like a smorgasbord of drinks to taste test. The only problem is deciding which bars are the best bars in Sioux Falls to explore with your family or friends?
This is a difficult decision just because there are so many great local options. Luckily, our friends at
Yelp
identified the top ten bars in Sioux Falls thanks to numerous reviews on each establishment.
The next time it's your turn to select a bar for a night out on the town, be sure to visit one of these ten bars highly reviewed by
Yelp
.