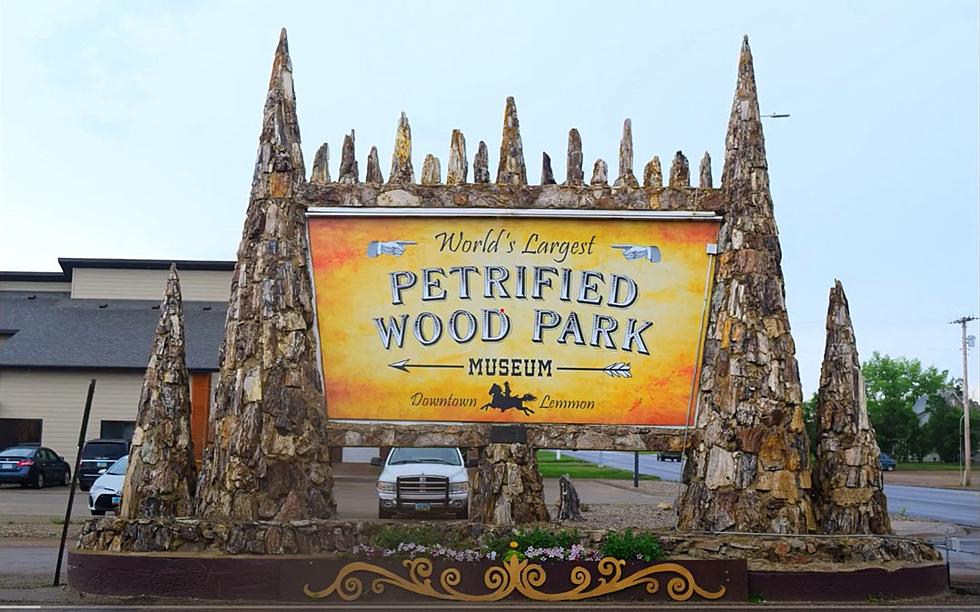 South Dakota Is Home to the World's Largest Petrified Wood Park
Youtube Image
When is getting petrified a good thing? Well, maybe once a year at Halloween. And every day of the year at the World's largest Petrified Wood Park!
Yes, it's a bit further than a 'stone's throw' from Sioux Falls. So hop in and let's take a South Dakota road trip.
Go ahead and relax, it's gonna take a bit to get there from Sioux Falls. Located in the northwest corner of our great state, up ahead is Lemmon, South Dakota. What's that you ask? Why is Lemmon called Lemmon?
Well, believe it or not the town is named after a guy who's in the National Cowboy Hall of Fame, fella by the name of Ed Lemmon. And yessir, he was a true cowboy, settling up here in this part of the state back in the early 1900's. It was around 1907 or so that a 'tent city' sprung up and developed into what is now Lemmon, South Dakota.
Oh, and by the way if you wander a step or two north, you'll be in North Dakota!
And don't worry about not being able to find the world's largest Petrified Wood Park, it takes up about an entire block right downtown! It was constructed in the early 1930's and is one of the biggest tourist attractions in this part of the region.
There's lots to see and do in this town of over 1,200 friendly folks. Read all about Lemmon here and check out pictures of the World's Largest Petrified Wood Park here.
So maybe next summer when you're motoring around the state on vacation, in addition to visiting the World's Only Corn Place and staring in awe at the faces on Mt. Rushmore, mosey on up for an afternoon at the World's Largest Petrified Wood Park!
Sioux Falls' Most Underrated Restaurants