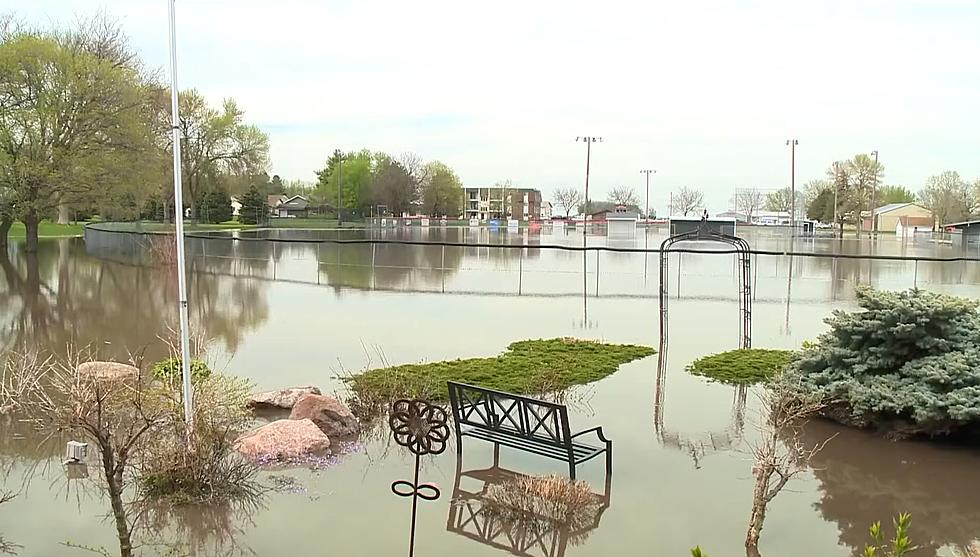 Deluge of 5 Inches of Rain Leaves Minnesota Town Underwater
KARE 11 via YouTube
Heavy rainfall on Thursday prompted an emergency declaration for a small town in southern Minnesota's Waseca County.
The National Weather Service reported 4-5 inches of rain fell in New Richland by 8 a.m. Thursday. The town of about 1,200 people was among communities in southern Waseca County and Northern Freeborn County under a Flash Flood Warning that lasted into Tuesday afternoon.
City officials say the heavy rain paired with saturated ground from this spring's rapid snow melt overwhelmed the city's storm water system. The water flooded several roads and submerged several areas of the town.
New Richland Mayor Chad Neitzel declared a local State of Emergency Thursday morning. A news release from the city says emergency management officials, city partners and city workers have been working to ease the impact on the town's storm water system.
Crews are working to bring the system back to full capacity and mitigate flooding issues caused by the heavy rain. No injuries have been reported.
11 of the Most Devastating Weather Disasters in Minnesota Throughout The Years
We might be full of lakes and "nice" but Minnesota has had its fair share of horrible and nasty weather. Throughout the years we've had floods, fires, storms that have crushed stadium roofs flat, and tornadoes that have destroyed lives.