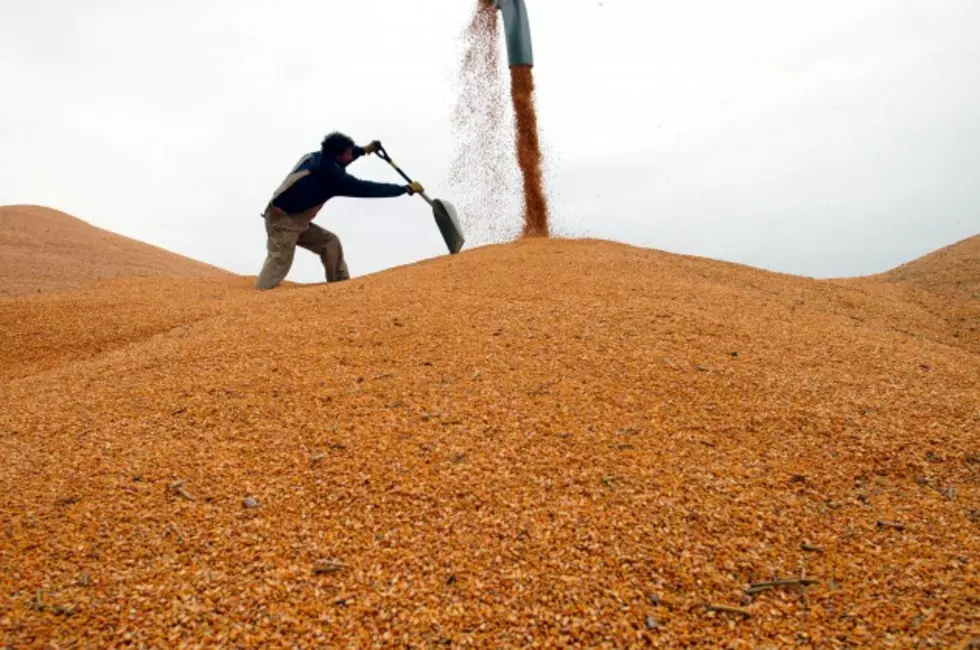 Crop Report for South Dakota
J.D. Pooley/Getty Images
Last year's corn crop in South Dakota was down from the previous year, but soybean production set a record.
The Agriculture Department estimates South Dakota's 2014 soybean crop at 230 million bushels, up 24 percent from 2013. Corn production dropped 2 percent to 787 million bushels.
Nationally, production of both crops set records, at 3.97 billion bushels for soybeans and 14.2 billion bushels for corn. The corn crop was up 3 percent from 2013 and the soybean crop was up 18 percent.
South Dakota last year also saw larger crops of alfalfa hay and dry beans. The state had smaller crops of sorghum, oil sunflowers, millet and flaxseed.
This year's winter wheat crop is bigger in South Dakota but smaller in North Dakota.
The Agriculture Department estimates winter wheat acres for harvest in South Dakota this year at 1.48 million, up 22 percent from 1.21 million acres last year.
Winter wheat acres also are down nationally, about 5 percent to 40.5 million acres.