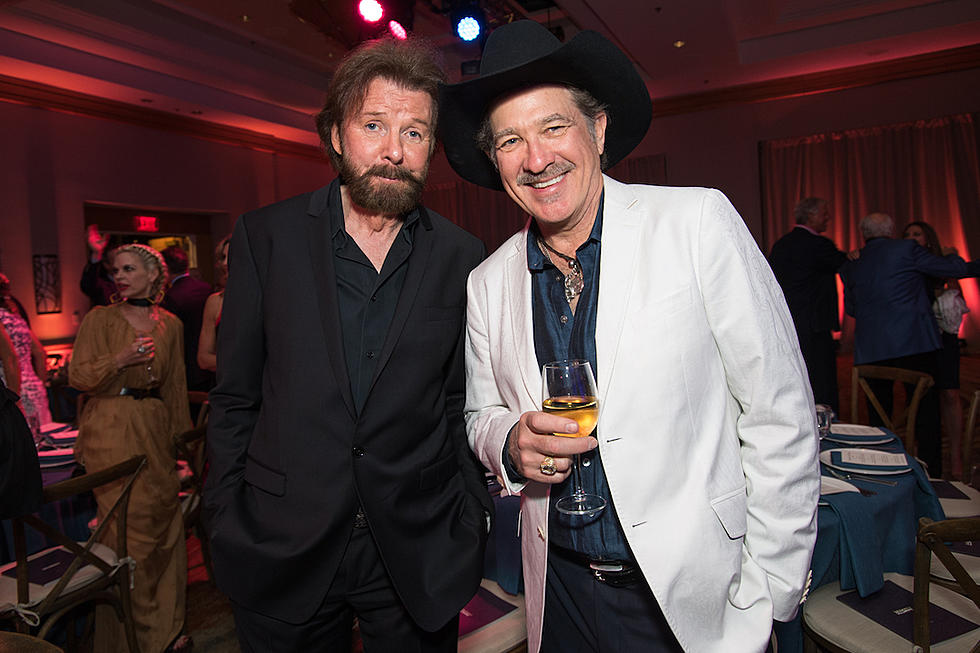 Brooks & Dunn, Kacey Musgraves + More Will Be Featured in 2019 Country Music Hall of Fame Exhibits
Emma McIntyre, Getty Images
The Country Music Hall of Fame has officially unveiled their exhibit schedule for 2019, and the lineup of performers to be featured includes a wide range of country artists from different aspects of the format. Exhibits that spotlight Kacey Musgraves, Brooks & Dunn, Keith Whitley and Hall of Fame members Boudleaux and Felice Bryant will all be on display during the course of the year.
The first of the four exhibits, opening on May 3, will be a look back at Whitley's storied career as well as his continued influence on the country music genre and its artists. Stretching back to his roots as a bluegrass artist, the exhibit will document Whitley's journey as a musician.
"I cannot express what an honor it is for the Country Music Hall of Fame and Museum to recognize the late, great Keith Whitley as such an important part of country music history," states Lorrie Morgan, Whitley's wife and fellow country artist. "He was not only instrumental in giving me the confidence I needed as an artist, but through the years, he has given many other up-and-coming stars the confidence and true grit they have acquired by loving and listening to the music of Keith Whitley."
Next up, an exhibit celebrating 2019 Grammy Awards winner Kacey Musgraves will open on July 3. Not only will the showcase spotlight Musgraves' place in the genre as a traditionalist who works to expand country's boundaries, but it will also offer museum-goers a glimpse into her childhood in small-town Texas.
"I absolutely adore the Country Music Hall of Fame and Museum, and it's a privilege to have them curate an exhibit that will showcase pieces from moments all the way back to my childhood that are very special to me," Musgraves comments in a press release.
Later in the summer, on Aug. 9, the museum will open an exhibit focusing on the origin story of Brooks & Dunn, from their early days as songwriters and solo artists and how their creative partnership propelled them into stardom. The duo agree that the exhibit is a humbling reminder of the fact that their music has become a part of country music history.
"We've shared some of our favorite things with the museum over the years, and it's going to be really special for us to revisit those moments from our career," adds bandmate Kix Brooks. "Especially in a format like the Hall, that reaches all generations of fans."
Finally, the museum will unveil an exhibit on songwriting husband-and-wife duo Boudleaux and Felice Bryant on Oct. 4. In the 1950s and '60s, the pair netted hit after hit with artists such as the Everly Brothers, Jim Reeves, Roy Orbison and more artists. They were inducted into the Country Music Hall of Fame in 1991.
"Dad used to say that he thought their songs were like wine that aged well in their ledgers," says Del Bryant, son of the songwriting duo. "Our parents would be thrilled that the museum is decanting their songs and their love story for all the world to taste and enjoy. They would have many to toast."
The four exhibits join the previously announced American Currents: The Music of 2018, an annual retrospective that takes a look back at country music's recent past. For more information about the Country Music Hall of Fame, as well as details about upcoming exhibits, visit the museum's official website.
Kacey Musgraves' Best Live Shots