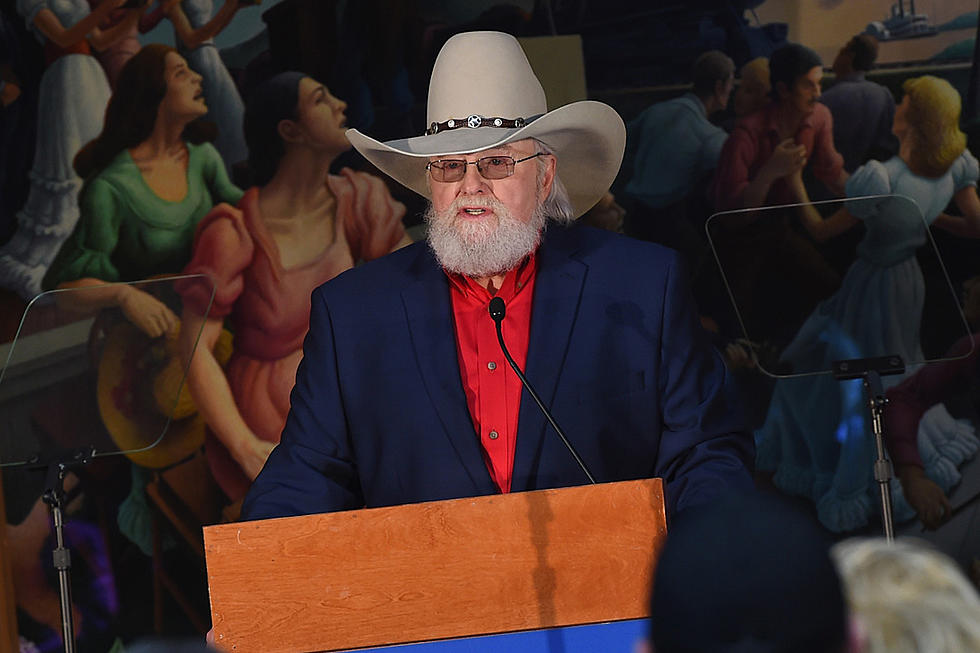 Charlie Daniels Tributes Neighbor Killed in Shooting: 'You Will Be Missed by Many'
Rick Diamond, Getty Images
Charlie Daniels turned to social media on Tuesday (Sept. 18) to react to the death of a friend who was killed in what authorities are characterizing as a shootout with another man.
"Lost a good friend and neighbor last night," Daniels posted to Twitter. "David Harris, rest in peace. You will be missed by many, many people."
The country music legend accompanied his post with a picture of Harris seated atop a John Deere tractor in front of a barn.
According to Nashville's Tennessean newspaper, 52-year-old Harris was a farmer and mechanic in the Gladeville area of Wilson County in Tennessee. Harris' close friend and neighbor, Keith Neal, tells the Tennessean Harris had done work for Daniels, as well as others in the area, recalling him as someone who "would help anyone who needed help."
Police responded to the shooting in the back of a trailer park on Bartons Creek Road around 7:15PM Monday, the Tennessean reports. They arrived to find a witness kneeling beside Harris, who had been shot in the abdomen, Wilson County Sheriff's Office Lt. Scott Moore says.
When the responding officers asked if anyone else was involved in the shooting, the witness pointed to 73-year-old Freeman Fisher Coles, who was visibly bleeding from several wounds. Both men were pronounced dead at the scene. Authorities believe the two men shot and killed each other over a civil dispute, but the nature of the dispute remains unclear, and the investigation into the double shooting is ongoing. Authorities are not searching for any other suspects in the case.
These Country Stars Have Suffered Unthinkable Tragedy