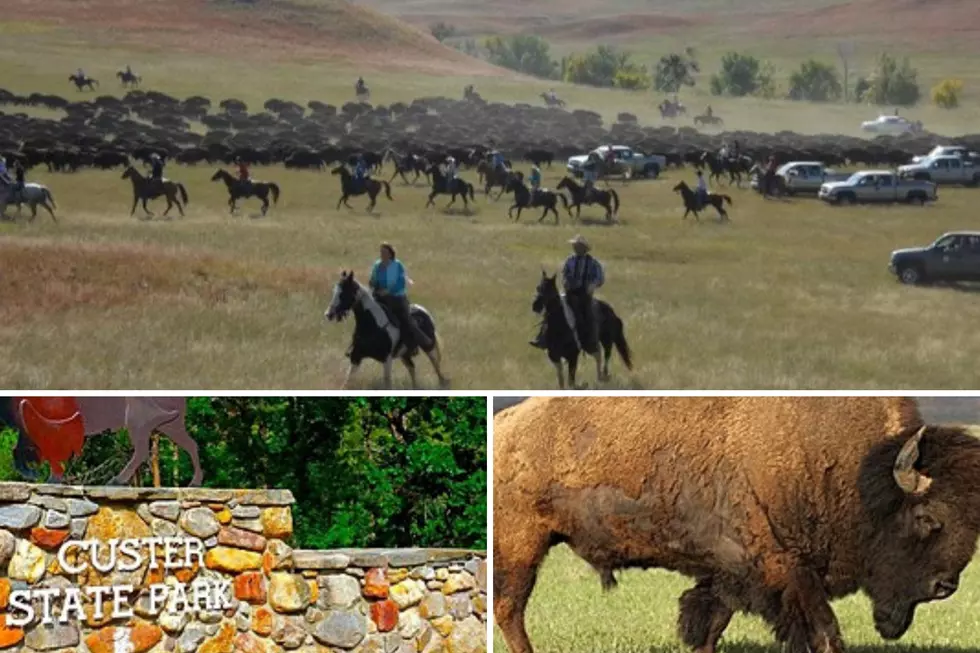 Buffalo Roundup and Art Show in Custer State Park This Weekend
KSFY TV (with permission)/Ben Davis/Getty Images
The South Dakota Department of Game, Fish, and Parks will host the 53rd annual Buffalo Roundup at 9:30 AM Saturday (September 28) and 25th annual Arts Festival in Custer State Park Thursday through Saturday (September 27th to 29th)
According to Game Fish and Parks Department, each year the Buffalo Roundup brings up to 20,000 spectators from around the world to Custer State Park. Herds are gathered to assess their health and separate about 200 hundred to be sold.
"While the Buffalo Roundup's primary purpose is herd management, it also provides our visitors an experience that is unique in the entire world," said Jim Hagen, Secretary of the Department of Tourism. "This event sets South Dakota apart from other states. We hear from visitors around the world about how incredible it is to watch the bison thunder over the rolling prairie. It's something they never forget and provides great storytelling about our state."
A state park entrance license is required on Thursday and Saturday, but there is no cost to attend the Buffalo Roundup or Arts Festival on Friday.
If you're going, bring folding chairs, cameras, binoculars, layered clothing, rain gear, and sunscreen.
Other weekend activities in the Black Hills include a Fall Festival in Rapid City and the annual Volksmarch to the top of Crazy Horse Memorial near Custer.