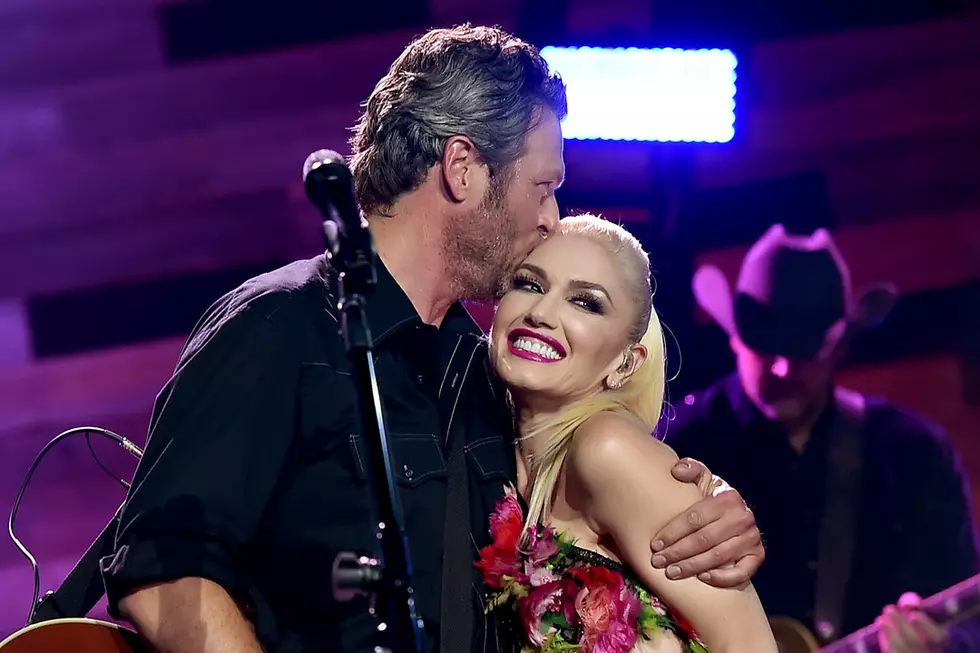 Blake Shelton and Gwen Stefani Share Their Family Thanksgiving Tradition
Kevin Winter, Getty Images
Blake Shelton and Gwen Stefani will bring their families together for Thanksgiving this year, following in the footsteps of a tradition they established after they first got together in 2015.
The couple are set to spend several days in Shelton's home state of Oklahoma with Stefani's three sons, but that's not all. They invite their extended families, too, for an unforgettable Thanksgiving getaway every year.
"We all fly out to Oklahoma, like 30 of us," Stefani tells Entertainment Tonight on the red carpet prior to Monday night's (Nov. 25) The Voice live show. "Blake has this bed and breakfast hotel that we all stay at, and it's just pretty incredible. We have fun, we all cook together, it's fun."
"This'll be — I wanna say the fourth [year], but it might be more than that," Shelton says. "We're taking all the Stefanis and then the Shelton bunch are gonna meet up there and just literally [spend] like, five days away."
Country Music Fans Will Love Caylee Hammack!
Stefani's family certainly won't mind getting to spend some time with Shelton at his ranch on Lake Texoma. His outdoor skills were what first won them over when they first visited his Oklahoma property after he and Stefani began their relationship.
"We are from Anaheim, so we've never even seen trees before," Stefani recalled on a recent episode of the Kelly Clarkson Show. "We're driving, and Blake's in his truck, and there's a tree that had been blown down in the road. And Blake gets out, and he's like, 'All right,'" she shared.
"He has a big chain, he pulls it out and he wraps it around the tree and pulls it," she related. "My whole family's like, 'Oh my god! He's a man!'"
10 Highest-Paid Country Stars of 2019