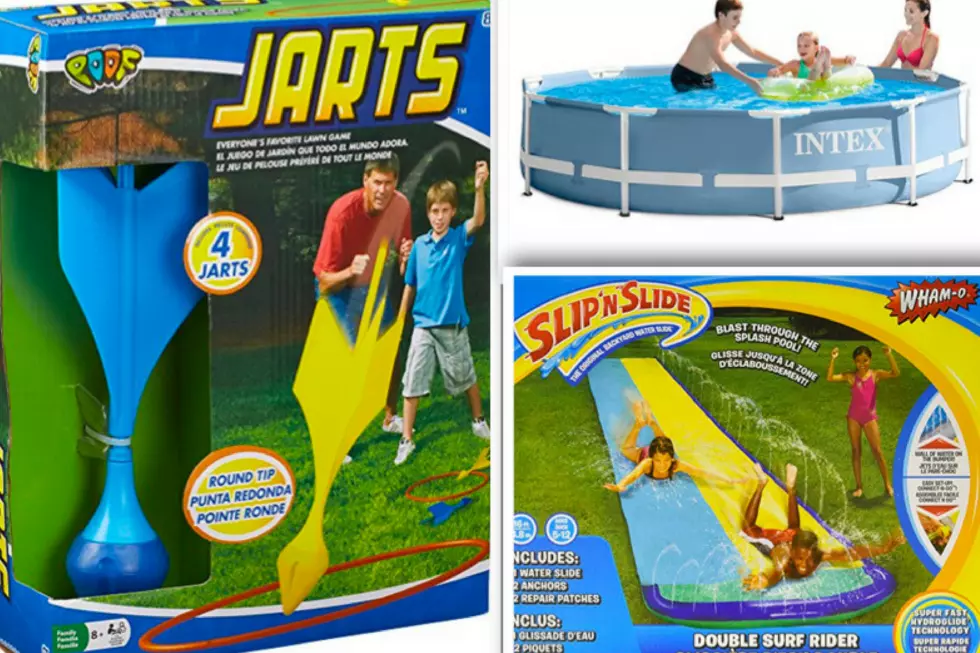 Are These Really 'The Most Dangerous Summer Toys For Kids"?
Toys-Amazon
World Against Toys Causing Harm or W.A.T.C.H. has published the list of the '2018 10 Most Dangerous Summer Toys For Kids'. It appears that I may have been the most dangerous Dad, cuz I bought just about every one of these for my kids.
At a press conference at Franciscan Children's in Boston, Consumer Advocates Joan E. Siff, President of W.A.T.C.H., and James A. Swartz, a nationally known trial attorney and Director of W.A.T.C.H., showcased this list of the many different types of hazards parents and caregivers can avoid to safeguard children throughout the summer season.
So do your kids have any of these '2018 10 Most Dangerous Summer Toys For Kids'?
All Terrain Vehicles: Big chance of kids hitting and being hit on these things.
Water Balloon Slingshots: They can cause eye injuries. Especially if kids use them to shoot other things, like rocks.
Lawn Darts: The kind with metal pointed tips have been illegal since 1988. But the new ones with weighted ends can still cause head injuries when thrown.
Water Slides: Increased risk of head, neck, and spine injuries.
Big Wheels: Because they are so low profile, drivers have a hard time seeing them.
Backyard In-Ground and Above-Ground Pools: As you know kids need to be watched at all times when a pool is present. Drowning can occur in less than a minute.
Toys with Small Parts: No brainer here, Choking hazards.
High-Powered Water Guns: You'll put an eye out.
Bouncy Houses: With Bouncy houses you have your risk of BBHBBs (Big Bouncy House Broken Bones).
Backyard Trampolines: More risk of BBHBBS.
---