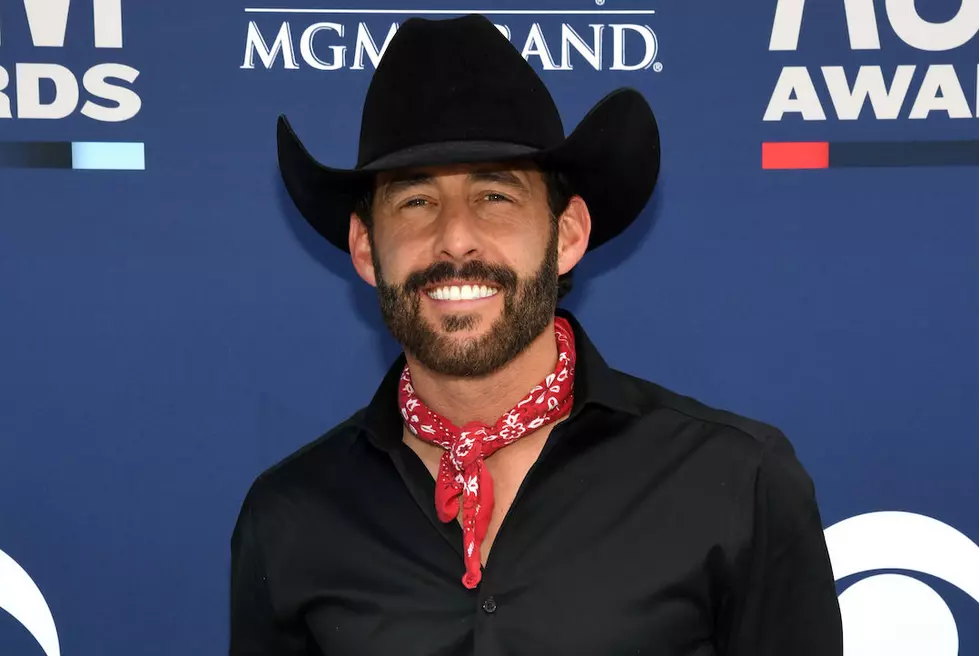 Aaron Watson Expands His Summer 2019 Red Bandana Tour
Ethan Miller, Getty Images
Aaron Watson will be spending his summer on the road, for his 2019 Red Bandana Tour. The show will launch in Abilene, Texas -- the country star's hometown town -- on June 28, and new shows were added to the calendar on Friday (May 10).
"Touring is what we do, it's how we built the business and met so many amazing fans over the years," says Watson of the new dates, according to Rolling Stone. "I can assure everyone that we plan on coming to your market over the course of this record with a brand-new stage and production as well as set list."
The upcoming tour takes its name from Watson's forthcoming new record, which will drop on June 21, just a week before the jaunt kicks off. "I am so excited to announce the new tour this summer with the release of my new album, Red Bandana," the singer states in a press release. "Of course, kicking it off in my hometown of Abilene means the world to me ... We'll be playing the old favorites and a lot of new songs from Red Bandana."
Tickets for all announced tour stops are on sale now. For details and ticketing information, visit Watson's official website.
Aaron Watson, 2019 Red Bandana Tour Dates:
June 8 -- Nashville, Tenn. @ Grand Ole Opry
June 14 -- Santa Rosa, Calif. @ Country Summer Festival
June 25 -- Nashville, Tenn. @ Grand Ole Opry
June 27 -- Memphis, Tenn. @ TBA
June 28 -- Abilene, Texas @ Taylor County Expo Center
June 29 -- Houston, Texas @ White Oak Music Hall (Outdoors)
July 5 -- South Padre Island, Texas @ Clayton's Beach Bar
July 6 -- Big Lake, Texas @ Big Lake Festival
July 11 -- Rhinelander, Wisc. @ Hodag Country Festival
July 12 -- Cincinnati, Ohio @ Riverfront Live
July 13 -- Varysburg, N.Y. @ Jam In The Valley
July 18 -- Hastings, Neb. @ Adams County Fair
July 19 -- Lake of the Ozarks, Mo. @ Lazy Gators
July 20 -- Arlington, Texas @ Texas Live!
July 26 -- Yerington, Nev. @ A Night In The Country
July 27 -- San Martin, Calif. @ Clos La Chance Winery
Aug. 1 -- Brighton, Colo. @ Adams County Fair
Aug. 2 -- Amarillo, Texas @ Starlight Ranch
Aug. 3 -- New Braunfels, Texas @ Whitewater Amphitheater
Aug. 9 -- Corpus Christi, Texas @ Brewster St. Parking Lot Party
Aug. 10 -- Beaumont, Texas @ Ford Park Arena
Aug. 15 -- Kansas City, Mo. @ Power & Lights District
Aug. 16 -- Little Rock, Ark. @ Revolution Music Room
Aug. 23 -- Pueblo, Colo. @ Colorado State Fair
Sept. 5 -- Puyallup, Wash. @ Washington State Fair
Sept. 7 -- Albuquerque, N.M. @ New Mexico State Fair
Sept. 20 -- Jefferson (New Orleans), La. @ Southport Hall
Sept. 27 -- Tulsa, Okla. @ Tulsa State Fair
Oct. 11 -- Tucson, Ariz. @ Rialto Theatre
Who Else is Going on Tour in 2019?