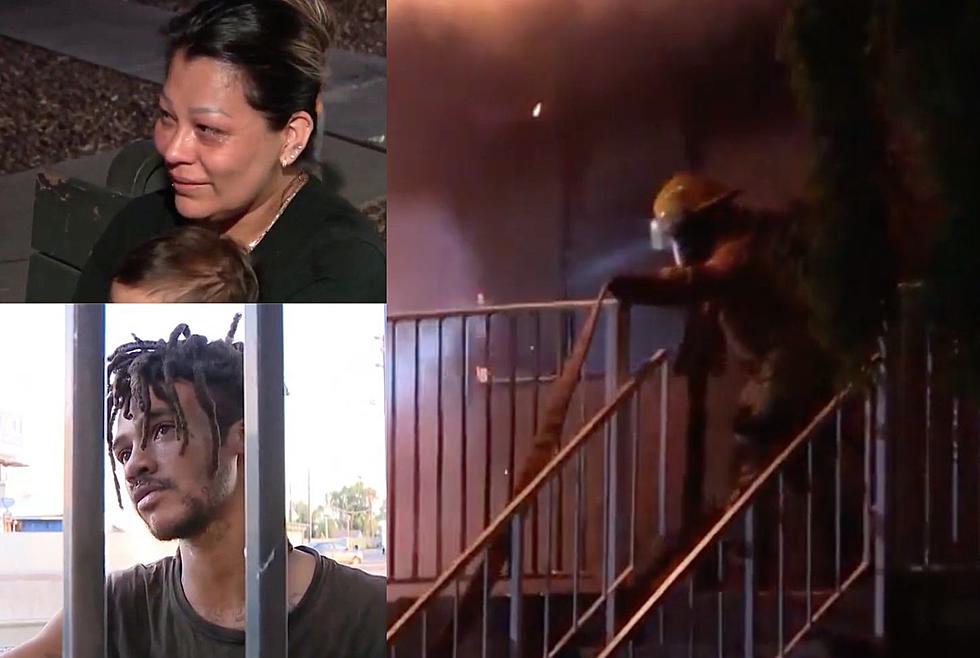 A Homeless Guy Saved a Mom and Two Kids from a Fire In Arizona
Fox 10 Phoenix
A woman and her kids are safe after a fire broke out on May 18 at an apartment complex in Phoenix.
The Fire
On May 18, a fire erupted at an apartment complex located near Indian School Road and 19th Avenue in Phoenix, putting the lives of a mother and her children at risk. Thankfully, they managed to flee the flames by throwing themselves from their second-story apartment unit.
Claudia Jimenez and her two daughters were able to escape the incident without any harm done.
Claudia's Experience
"We were sleeping, and I just heard someone knocking, it sounded on a window, so I went out to look at the window and I didn't see anyone, so I just opened my front door and I saw flames halfway already covering my front door, so I just panicked. I woke up my daughter, I told her to grab our puppies, and I just went to my room, I closed my door, and I started screaming out the back door for help," she said. "This gentleman that was passing by jumped over the fence, he said, 'I'll help you, throw your girls out the window' so I started throwing them each, one by one, and he caught them, and then I looked back, and my room was already filled with smoke, so I had no other choice but to throw myself out the window as well."
Joseph's Experience
Joseph Collins lives in a tent on the canal behind the apartment building.
"The lady was screaming and crying," Collins said. "I told her to hand me the babies down. She was like, 'Don't drop them.' She handed me one at a time, I safely put them down. I told her to come on down. She jumped down."
Hollins says he was at the right place, at the right time.
"There was a lot of smoke. It was dark, but other than that, anyone could've done it," he said.
Jimenez says it was more than that and as she surveyed the damage, saving what she could, she was grateful for the hero who was there for them.
"He saved our life," she said. "He saved her life. He saved my daughters. We're grateful."
Financial Struggles
After experiencing financial difficulties, Jimenez recently moved into the apartment complex. Unfortunately, a fire occurred less than two weeks after her arrival. To assist Jimenez financially, her family established a GoFundMe account.
The fire affected four units within the complex and resulted in 10 individuals being displaced. Thankfully, there were no injuries reported. The cause of the fire is currently under investigation by Phoenix Fire.
Read More Here: Fox 10 Pheonix
QC "Nightmare On Zillow Street" House Is "Not For The Faint Of Heart"
A Davenport house listed on Zillow has a scavenger hunt for you to sift through.