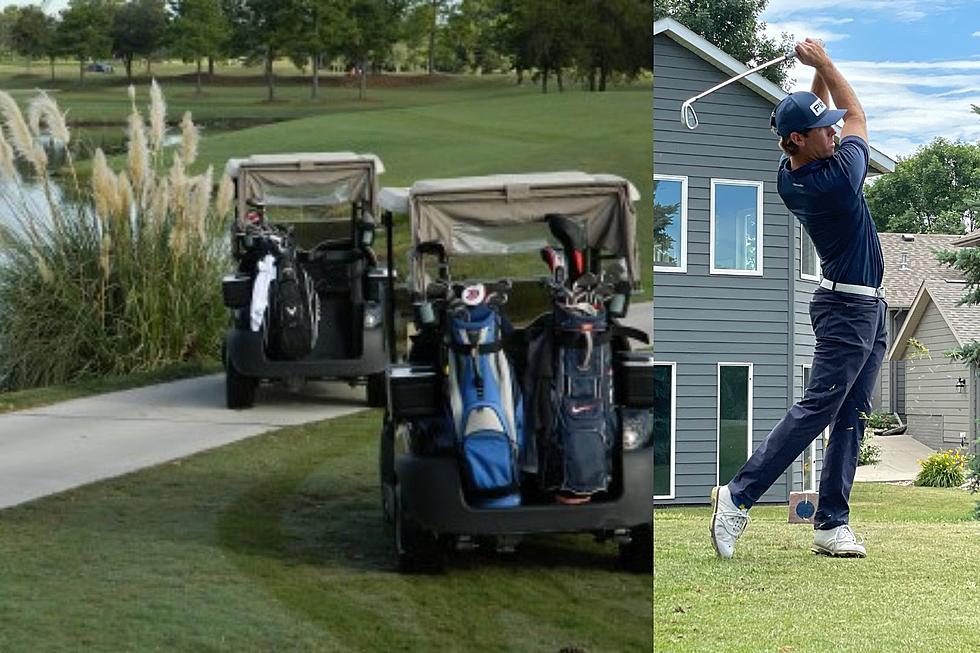 3 Sioux Falls Golf Courses Set Opening Dates for This Week!
Getty Images, Christine Manika (TSM), Canva
Remember when we had long winter days with cold temperatures and piles of snow on our driveways? Well, looks like Jack Frost has left the Sioux Empire and Heat Miser is making himself comfortable for the summer months ahead.
Sioux Empire golf fanatics know that spring and summer weather means golfing season is right around the corner. In fact, three Sioux Falls golf courses are opening this week!
Our news partners at Dakota News Now are reporting the City of Sioux Falls announced on Monday three golf courses will open this week. Elmwood Golf Course on Russel Street and Kuehn Park Golf Course along South Kuehn Park Road will open on Tuesday, April 11th at 9 AM...that's today! Prairie Green Golf Course on East 69th Street will have all 18 holes ready on Wednesday, April 12th.
Since golf courses are opening, it won't be long now until professional golfers from across the country will be in the Sioux Empire to compete in a series of organized tournaments in the Upper Midwest known as The Dakotas Tour. It's a professional golf tour played in parts of South Dakota, Minnesota, Iowa, and North Dakota.  There are over 15 events during the season's tour.  It typically starts in the middle of June and runs through the month of August. It's a great tour for professionals and even amateurs!
Itching to get on the golf course today? Any beginners or avid golfers in the Sioux Empire can book tee times online or via the Sioux Falls Golf app. Season passes for golf courses in the Sioux Falls area are also available online.
32 Things to Do in Sioux Falls This Summer That Are Absolutely Free!
Sure, there are tons of things to do in the
Sioux Empire
every summer, but if your entertainment budget is small (or zero), we have the solution - actually, we have lots of solutions.
Here is a list of family-friendly (and some, just adult-friendly) events happening this summer in the Sioux Falls area that you should check out. Oh, the best part, everything on this list is FREE.
The Best Pizzas In South Dakota
Grab a slice and enjoy some of the best pizza in South Dakota
Pizza is one of those things in life that usually everyone can agree on.
Unfortunately, one pizza establishment on the list, Sioux Falls'
Zaroty
closed its doors in the summer of 2020. So, I took the liberty of including one more Sioux Falls pizza place people really like!