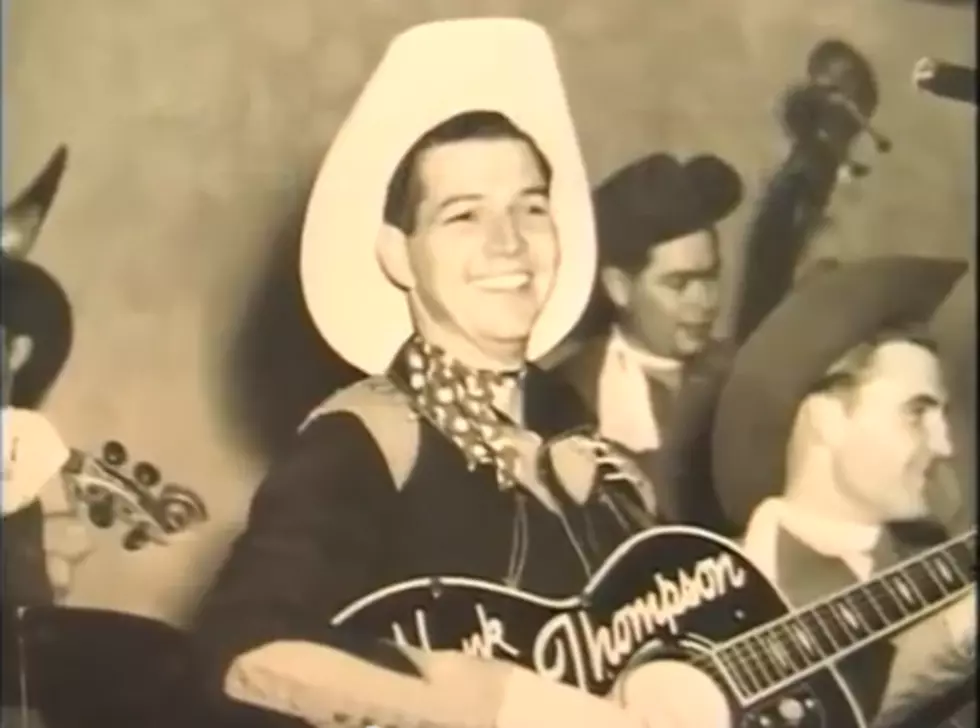 Hank Thompson Influenced a Generation (or Two) of Country Music Stars
via BreshDigitalTV YouTube
Hank Thompson passed away nearly 8 years ago in November 2007 at the age of 82. Often referred to as the 'King Of Western Swing', he certainly was that. But he was a whole lot more.
I suppose it would be a high honor when your peers salute you by recording your biggest hits as a tribute. But how about when the next generation (and the one after that) gather in the studio to record those classic hits, those country music standards, with the legendary artist himself?
Well, that is essentially what happened in 1997 and it resulted in the albumHank Thompson And Friends. His friends happened to be the biggest stars of the country music world.
Here's a behind-the-scenes look at that historic recording.