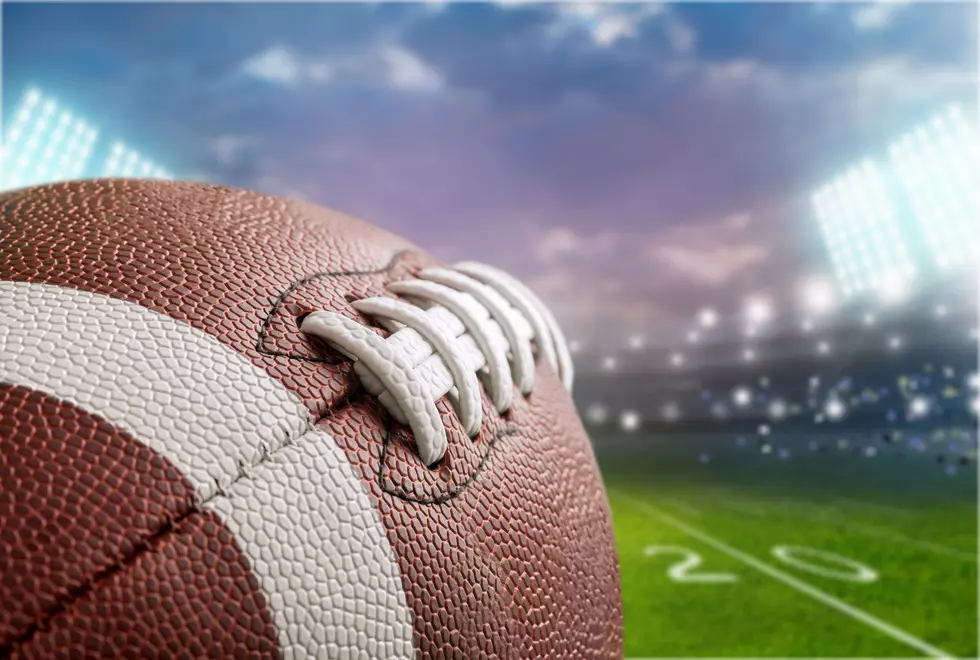 2019 South Dakota High School Football Semifinal Games Set
Getty Images/iStockphoto
The semifinals for all seven high school football classes in South Dakota have been set. These teams are all one game away from going to the state finals.
Quarterfinal games for all classes were played on Thursday (October 31) night. In Class 11AAA, Roosevelt cruised to a 49-14 win over Watertown. Washington pulled an upset over second seed Lincoln 21-6. Brandon Valley cruised to a 52-21 victory over Rapid City Stevens, while O'Gorman secured a home win over Harrisburg 24-20.
Here is a list of all the semifinal games that will take place next Friday night. The winners advance to the state finals in Brookings on November 14 and 15.
(4) O'Gorman vs. (1) Roosevelt
(7) Washington vs. (3) Brandon Valley
(5) Mitchell vs. (1) Pierre
(3) Huron vs. (2) Brookings
(8) West Central vs. (4) Lennox
(3) Canton vs. (2) Tea Area
(5) McCook Central/Montrose vs. (1) Bridgewater-Emery/Ethan
(3) Webster Area vs. (2) Winner
(5) Lemmon/McIntosh vs. (1) Viborg-Hurley
(3) Deuel vs. (2) Bon Homme
(4) Gregory vs. (1) Britton-Hecla
(3) Canistota-Freeman vs. (2) Sully Buttes
(4) Wolsey-Wessington vs. (1) Colman-Egan
(6) Herreid/Selby Area vs. (2) Harding County