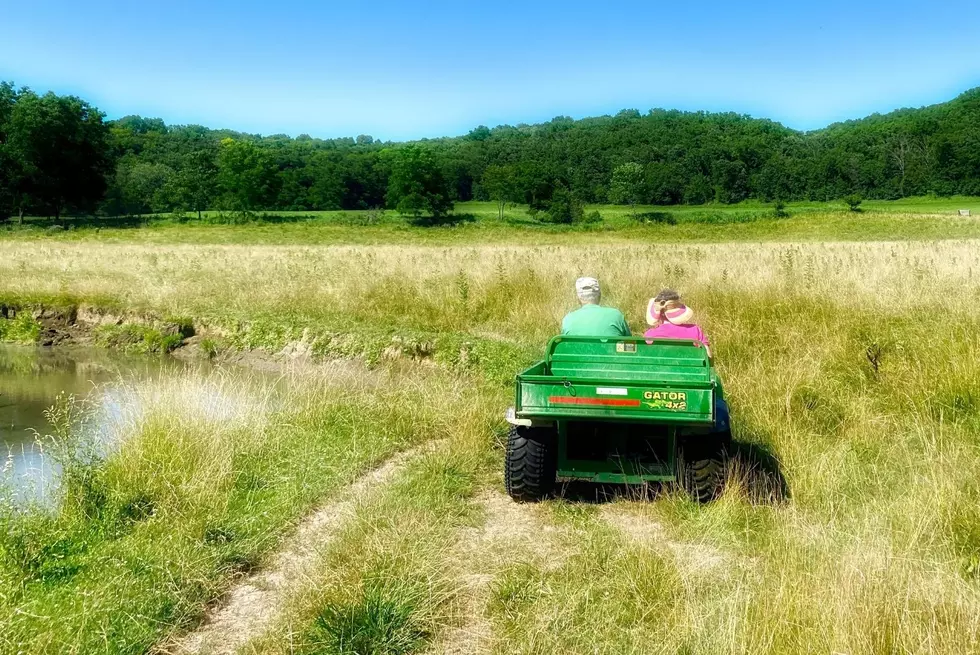 10 Words You'll Only Understand If You Are From Iowa?
Iowa Gator - Ben Davis
So I ran this list by my pal Patty. She is not from Iowa. And sure enough, she didn't know the meaning of many of these. She had no idea what a padidle is. And she has book smarts!
So what do you think? Are there really words or phrases that you'll only understand if you are from the Hawkeye State?
Padiddle: It's an Iowan custom to punch the top of the car and yell "padiddle!" when you see a car with one headlight burnt out.
Cornhole: It's not what it sounds like, we promise. This is what we Iowan's call the fun lawn game you play at family reunions.
Pop: Quit calling it soda or cola, it's pop.
Crick: No, it's not a baby cricket, this is what many Iowans call a "creek."
Puppy Chow: Out-of-towners will give you a concerned look when you offer them puppy chow until they see the delicious chocolaty goodness that is this Iowan treat.
RAGBRAI: It sounds like a dirty old bra, but it's actually a week-long festivity of biking, camping, and drinking.
Pork Queen: In any other state, this might be an insult, but in Iowa, it's actually an honor.
Straw Poll: This is an event where a presidential straw poll is taken by Iowa Republicans. And yes, that is Mike Huckabee playing guitar with Elvis.
Prairie Lights: No, this isn't some celestial phenomenon in the sky, it's actually a really popular bookstore where many high-profile authors do signings.
Knee-high by the Fourth of July: This last one is more of a saying, but this farmer's phrase regarding corn growth can be confusing when mumbled to out-of-towners.
Enter your number to get our free mobile app
The Perry Nature Area