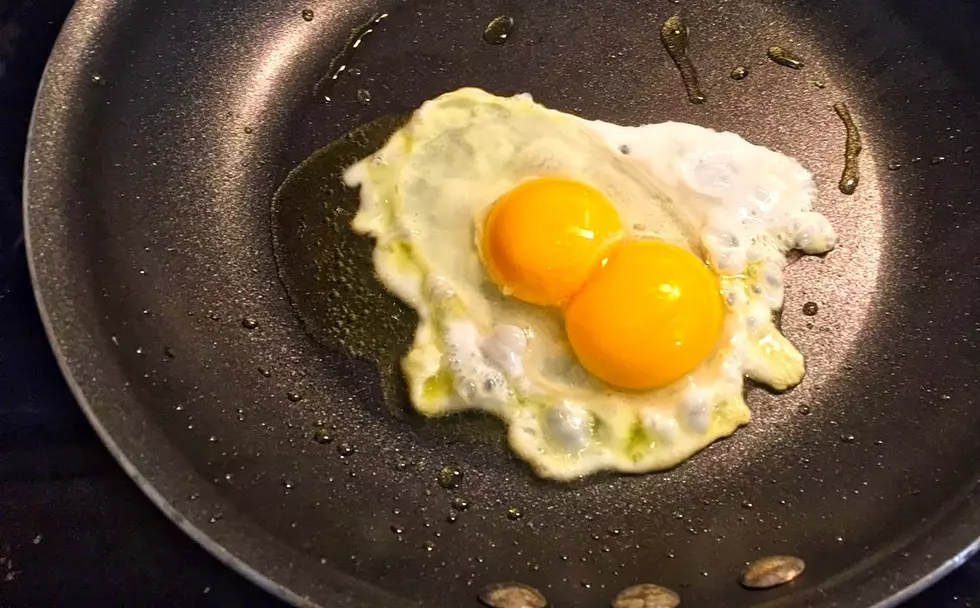 What Does It Mean When You Get Double Yolk Eggs?
Ben Davis/Results Radio
What kind of eggs do you generally buy: pasture-raised, free-range, cage-free, or whatever is on sale? Yeah, me too.
Last week I found some extra large eggs on sale at a Hy-Vee here in Sioux Falls. So I picked up a dozen.
So far I have used 10 of the 12 eggs. Of those 12 I have had 3 double-yolks.
I don't remember the last time I cracked open a double-yolk egg and now I've had 3 and I haven't even used the whole carton.
What are the chances of that you ask? Yeah, me too. Turns out to be about 1 in 1,000.
So I figured that getting 3 out of 10 has to be some sort of a good omen or some sign of pending good fortune.
According to The Encyclopedia of Superstitions by Richard Webster people do believe double-yolked eggs are a sign of good luck. However, in some parts of Great Britain a double-yolked egg is a warning of death or that someone in your immediate family is going to get pregnant.
So which would you prefer, an impending pregnancy or imminent death? Yeah, me too.
---