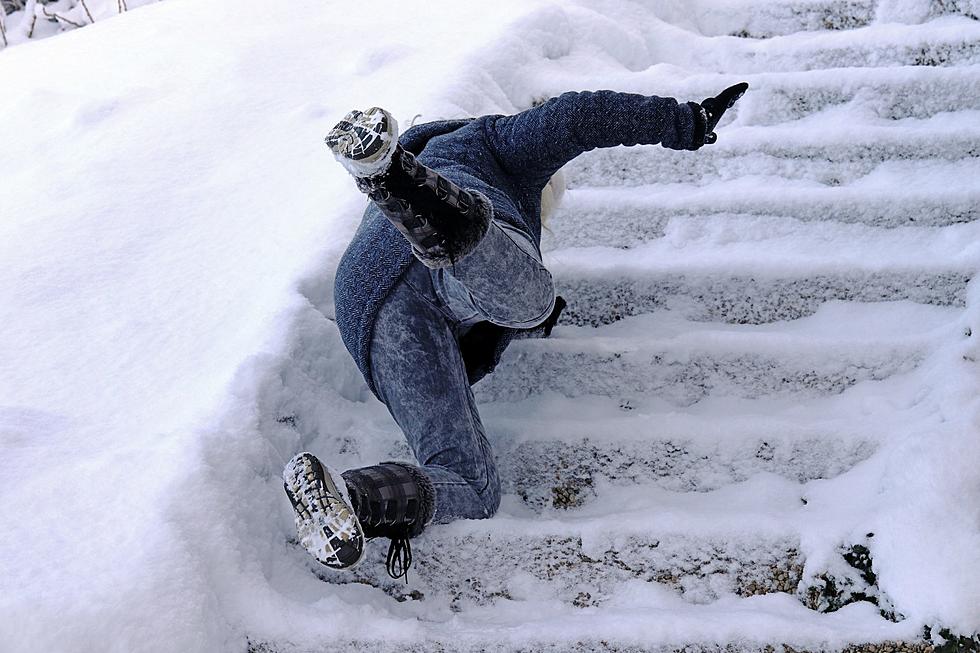 What Are the Most Common Winter Injuries?
Getty Images/iStockphoto
With an overabundance of snow, ice, and frigid temperatures everywhere we look this time of the year it's no surprise that there are a number of ways to come up hurting during our long winters.
Other ailments on the list that produce 250 injuries per day during winter include lacerations (11 percent) and back strains (10 percent).
Not surprisingly, being outside this time of the year contributes to a number of the most common winter injuries.
Falls from ladders, broken bones, sprains, and bruises from slipping on ice or snow, as well as all of the muscle strains and ruptured discs from shoveling snow contribute greatly to the number of walking winter wounded each year.
Some of the most common pains this time of year are directly related to the activities we engage in. Winter sports like skiing and sledding are responsible for a number of torn ACLs, dislocations and concussions.
Even just being outside in the bitter cold can be problematic. Frostbite and hypothermia can set in quickly as well as chilblains, which are those itchy sores, bumps, and blisters that you get on the unprotected parts of your body when exposed to extreme temperatures.
All of these gloom and doom scenarios about being outside during the winter may tempt you to become a recluse until spring, but the common injury reports also list a couple of indoor activities that can cause their own kind of pain.
Oven burns are more common than you think, especially at holiday dinners, while just the most basic of activities like opening presents can lead to small paper cuts and larger gashes.
The moral of the story: whatever you do this winter, do it safely and you'll be in one piece to enjoy spring whenever it decides to come calling.
---