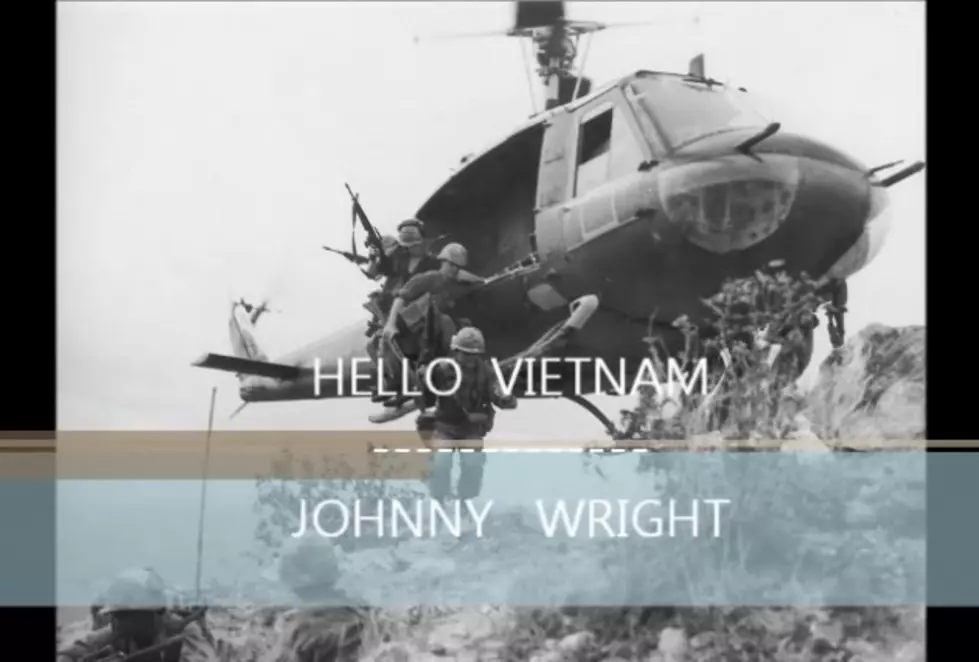 Story Behind the Song: 'Hello Vietnam' by Johnny Wright
bruzzoGSS via You Tube
In the year of 1965, United States involvement in the Vietnam war was intensifying. There was a song with the title of "Hello Vietnam" that became very popular.
The song spent multiple weeks at number one during a time that our country was at war and our men were being called to duty.
The song was written by Tom T. Hall. The artist that recorded it was country music singer Johnny Wright.
The hit spent twenty weeks on the U.S. Billboard Hot Country Singles chart with three weeks at number one.
The single, with backing vocals from Wright's wife, Kitty Wells, was Wright's most successful release on the U.S. country music chart as a solo singer.
His singing partner from Johnnie and Jack, Jack Anglin, was killed in a car accident in March 1963. Ironically, Anglin was involved in that car crash on the way to Patsy Cline's funeral.
Somewhat unusual for this song's success was the fact that the song openly supported the Vietnam War effort. Wright's popularity of the song came at a time when war protest songs dominated pop music charts and when public support for the war eroded.
The song was used as the opening theme in the film Full Metal Jacket.