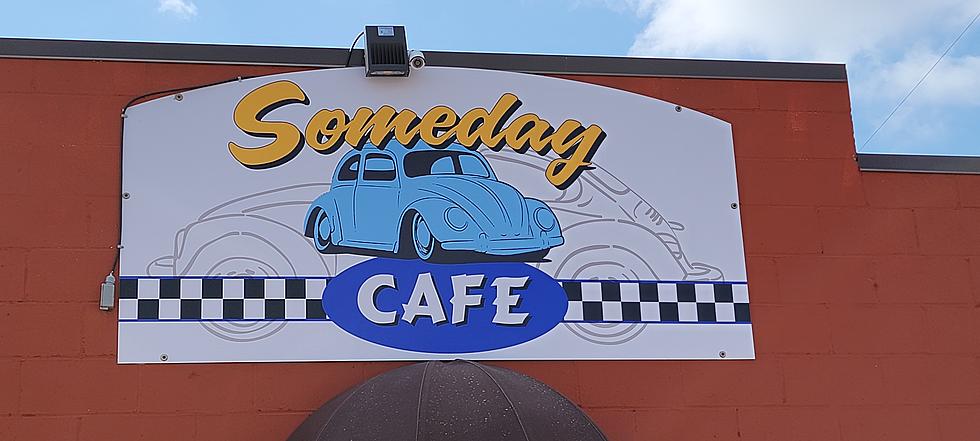 Someday Cafe in Baltic, South Dakota
JD Collins
What's the one thing like best about their job? Maybe having the flexibility to do things like this! I'm getting set to head out to Baltic today for a special run with The Kickin' Country Café!
Join me today at Someday Café in Baltic, South Dakota. I'll be there from 11:30 to 1:00 PM hanging out, having a bite to eat, and meeting some new friends!
The other day I stopped by Someday Café which is located on St. Olaf Avenue in Baltic. One of the things I'll be asking 'locals about' is, 'how come they called it St. Olaf Avenue.
I recently talked with Danielle and she let me know that they were going to have a special for the day! It's called The Kickin' Burger. Check it out, Burger on a fancy bun that I can't spell, Pepper Jack Cheese, Bacon, Jalapeno Poppers, and two sides.
If the food is anything like it was the other day, when I had the Hot Beef, It was awesome!
Load 'em up, bring 'em out and let's have some fun! We'll keep it casual, chill and add just a little bit of Kickin'! Join us today at Someday Cafe on St. Olaf Avenue, Baltic, South Dakota with Kickin' 100.5!
10 Best Companies in Sioux Falls