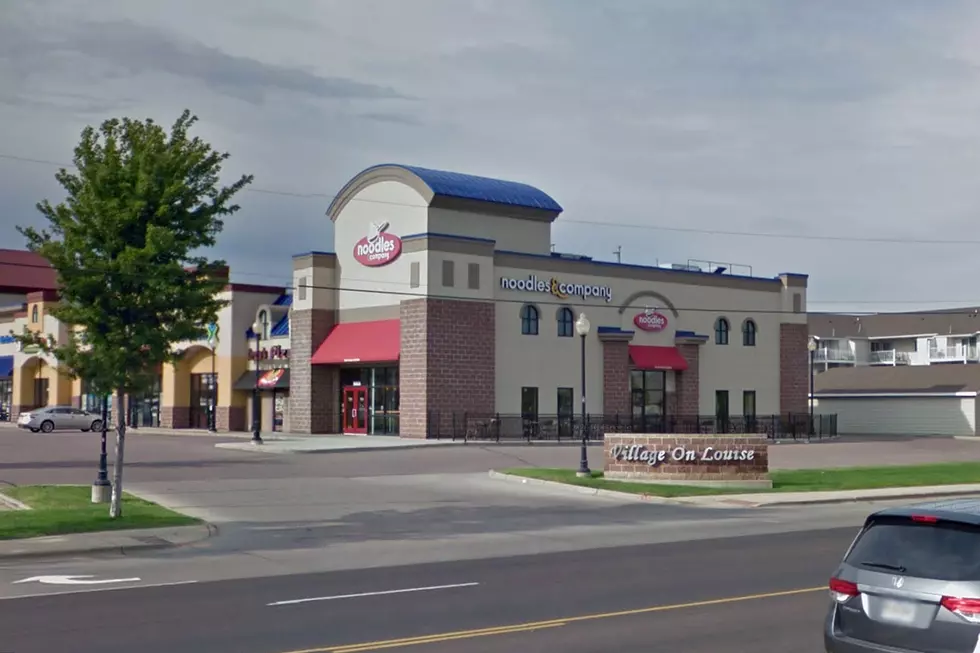 UPDATE: Sioux Falls Noodles & Company Safe from Closure
Google Street View
UPDATE: The general manager for the Sioux Falls Noodles & Company locations reached out with an update. The Sioux Falls locations will not be closing. The closures are centered around corporate locations, and Sioux Falls are local franchises and thus not a part of the round of closures.
Could Sioux Falls be losing their 2 Noodles & Company restaurants? According to NBC 5 Chicago, Noodles & Company will close 55 of their restaurants.
There are over 500 total Noodles & Company restaurants. The chances of the closure in our area are slim, but the company is planning on shutting down restaurants that were opened within the last 2 or 3 years and Sioux Falls is in that time frame.
The reason why they are closing some stores, according to the report, "will help the company eliminate negative cash flow and improve overall performance."
The exact locations due to close have yet to announced.
---