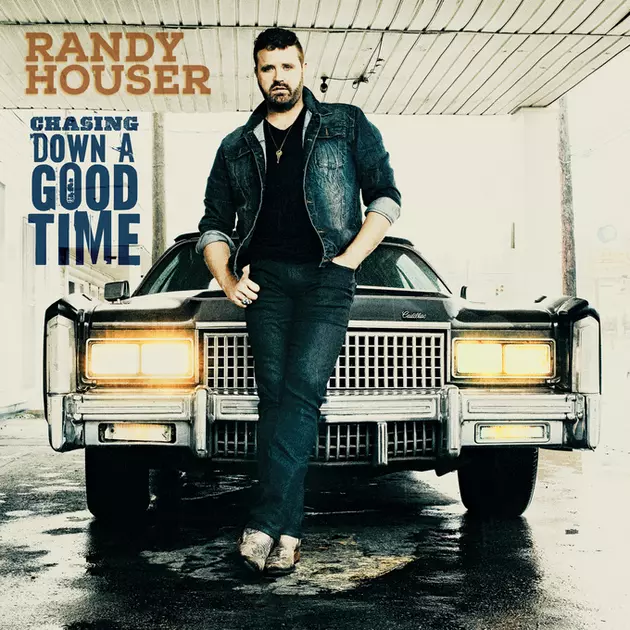 Hear Randy Houser's New Single, 'Chasing Down a Good Time'
Stoney Creek Records
Randy Houser has selected "Chasing Down a Good Time" as his newest single. Penned by the singer, Anthony Smith and Jeffrey Steele, the song comes from Houser's newest album, Fired Up.
"Chasing Down a Good Time" begins slowly and quietly, letting Houser's strong vocals take centerstage, before a heavy, poppy beat comes in at the chorus. The artist mixes quieter moments with louder ones throughout the song, creating an ebb and flow.
"Somewhere in the shadows / In between the street lights / Runnin' with our eyes closed / Chasing down a good time," Houser sings. "We ain't got forever / Living for the moment / Any way we want it / Take it like we own it ... Baby this is our night, our life / Chasing down a good time."
"Chasing Down a Good Time" is the third song on Fired Up, which Houser released in March. The project's first single, "We Went," hit No. 1; however, it's second single, "Song Number 7," did not crack the Top 40.
"We've waited a long time to get this new music out, because we wanted to get it right," says Houser. "I put my heart and soul into my music, and every album is a reflection of where I am in my life, which hopefully other people can relate to. I'm so thankful to be in a really great place right now with this album, and I can't wait to play the new music on the road this summer!"
Hear Randy Houser's "Chasing Down a Good Time"
Learn the Real Names of Randy Houser + More Country Stars